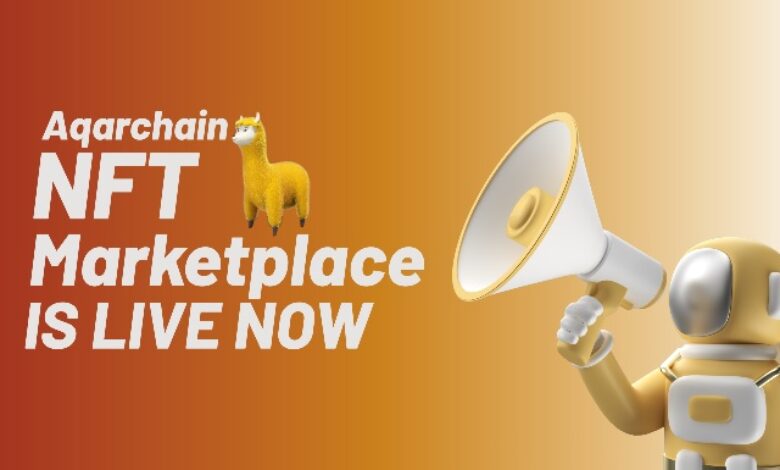 Aqarchain, with a presence in the UAE, is a blockchain powered real estate asset tokenization platform, which aims to create a decentralized ecosystem where investment in real estate is as easy as investing in shares on the stock market, has now launched a NFT marketplace.
Aqarchain mints real estate NFT and fractionalizes it. Aqarchain has developed the world's First Decentralized Real Estate NFT marketplace with a MetaVerse. Aqarchain has also launched staking of fractional tokens, and Land NFT's. Partnering with gaming applications for virtual land utility.
Aqarland will be launched as the first virtual land sold at real world real estate prices. AqarLand is the Virtual Land Metaverse of the AqarChain platform. This Metaverse land consists of 26,118 land parcels in the map Jazeera ONE. The assets here can be used to populate the land and develop for user monetization. The land with the assets can be imported in the land exploration game of AqarLand.
The AqarLand P2E game which has land exploration as a theme will be available in Q2 of 2022, and all these NFT's and the land will be available for use. Users will be able to purchase NFT's on this newly launched marketplace with AqarChain native utility token. The NFT's can be viewed on opensea and traded on opensea or any other NFT marketplace for secondary trade.
This collection will have another set of NFT's coming into sale in another fortnight and also releasing a new collection for the game. This is a wonderful opportunity to collect these premium NFT's before any one else.
AqarLand Mascot "Raya"
This NFT market Place will also see the launch of its Mascot which is a Llama called "RAYA". Llama is a domesticated camelid which is friendly in nature. Raya will be an integral part of the AqarLand game and its NFT will be available in this collection. First collection of Raya is available now on this Marketplace and many more variations and traits will follow very soon.