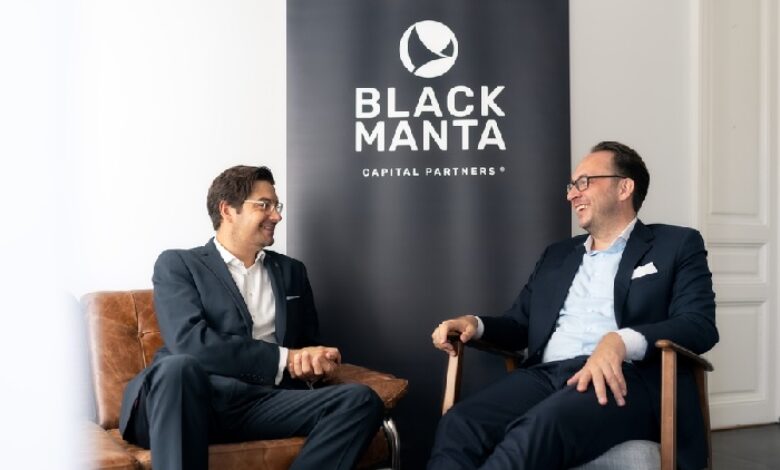 BLACK MANTA tokenization platform will be raising investments through its listing on OCMX investment and marketing outreach platform. Investments will be used to expand into UAE, Switzerland, and Singapore.
is taking regulated tokenized securities to a global level and a new standard. BLACK MANTA is the first MiFID II regulated Tokenization platform, licensed by BaFin in Germany, and under oversight by the German central bank, authorized to broker securities to professional and 448m retail investors, in all 27 EU member states and beyond. A One-Stop Agency for all technical, financial, and legal aspects of security tokenization.
The OCMX™ is pleased to announce the listing of Black Manta Capital Partners to its online portal which offers financial networks the ability to learn more about this exciting opportunity. The OCMX™ has spent considerable time completing its due diligence on Black Manta Capital Partners and concluded that there is indeed a tremendous potential for this company.
The OCMX™, established in 2009, is a next generation investor relations and marketing outreach firm. Through our online OCMX portal, we connect companies with financial networks, generating interest and awareness for their opportunity.
Black Manta – as a licensed Financial Services Institution – provides the first primary marketplace, the essential ingredient in the Security Token infrastructure required to satisfy this demand. The platform delivers, a Multi-STO-Platform, i.e. one provider for all kinds of securities, a one-stop-agency for all technical, financial, and legal needs, a growing retail and professional investor pool and a global partner distribution network
Black Manta Capital Partners supports the tokenization of Funds, SME's, Real Estate, Commodities and StartUps on a global scale. Furthermore, the Company advises its clients on the structuring and placement of Security Token and consults clients on their transfer to the new era of Blockchain and Web3.
BLACK MANTA has been founded and under development since 2018, launched with a German BaFin-license in 2019. They are scaling the licenses and operations horizontally and vertically, in the EU and beyond.
The proceeds from the fundraise will primarily go towards the core capabilities in onboarding investors to the platform (team), into new licenses in Germany CH, UAE, and SIN (broker/dealer), and finally into the fintech roadmap.