MENA News
NEOM KSA Smart City clarifies its not related NeomCoin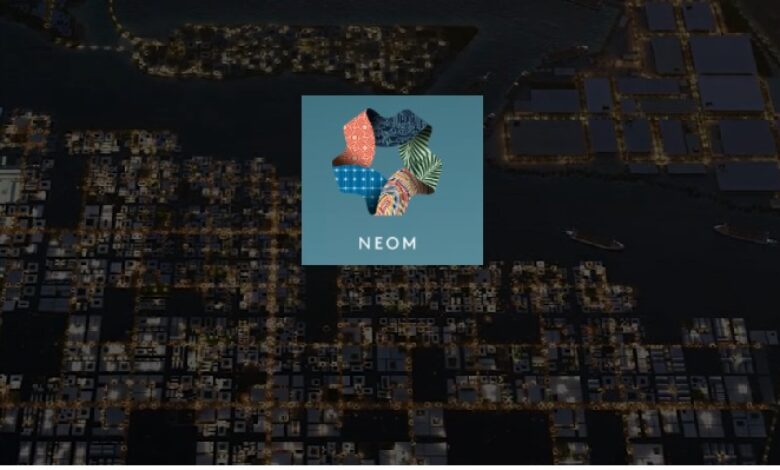 Neom Blockchain Technologies Company cryptocurrency called "NeomCoin" has been listed on Bitmart Crypto Exchange. NeomCoin name is inspired from the word Neom which means a new future similar in name to Saudi Arabia's Neom KSA Smart City project.
NEOM KSA Smart City official website has made it clear that neither NeomCoin nor any other cryptocurrency called NEOM has anything to do with the smart city project.
The NEOMCoin press release release contends that NeomCoin is built for the smart cities of the future and affords users a Zero percent transaction fee because it is built on a an open source blockchain called graphene which offers fastest transaction time of 3000 transactions per second.
The NeomCoin press release also adds, " Neom Blockchain Technologies plans to provide services in the field of Blockchain and Graphene technologies to smart cities built or being built in the Middle East. They plan to cooperate with several leading smart cities in the Middle East in the first six months of 2022."
NEOMBlockchain also insinuated that it will be announcing participation in some projects that are being followed closely in the world. NeomCoin logo on its website is also exactly similar to Saudi Arabia's Neom City logo. This would imply they are trying to forge a connection that does not really exist. At the time or writing NeomBlockchain twitter page has been suspended.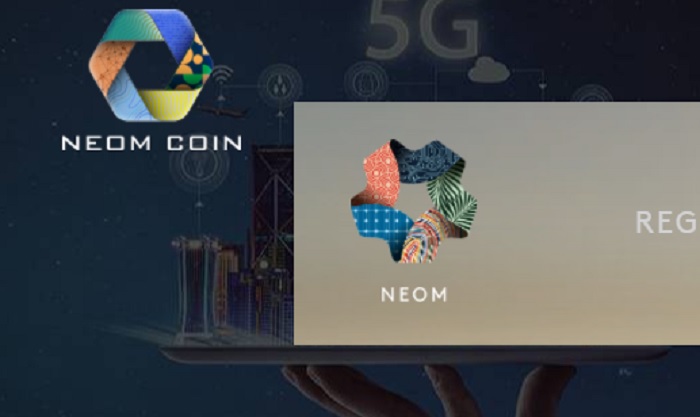 As all know, Saudi Arabia is building a futuristic $500billion mega-city filled with robot maids and flying taxis. Backed by Saudi's $500 billion Private Investment Fund, the group which purchased Newcastle United, the plans for Neom are so ambitious that some of the technology doesn't even exist yet.
The NEOM city will be located on the border with Jordan and Egypt 33 ties the zies of New Yrok. It will start welcoming residents and businesses by 2025. It is being "built from scratch", powered by solar and wind and will be 17 times the size of London. As per the Neom City website, is aims to be the Saudi Arabian version of Silicon Valley.
NEOM Smart City official website has published a clarification statement with regards to the NEOM cryptocurrency. The official NEOM smart city website states, " NEOM has nothing to do with any third party claiming to offer a NEOM cryptocurrency. NEOM does not have any digital or cryptocurrencies, or plans to offer any, at this time. Any claims relating to a cryptocurrency to be issued by NEOM are false and may be related to criminal activities. NEOM will use all efforts to prevent parties stating or implying otherwise from making false claims or creating false associations with NEOM to that effect. As with any potential risk in cyberspace, we recommend careful consideration when dealing with anyone who may not be legitimate, and not to provide personal or financial information to, or invest in, schemes which may be illegitimate.NEOM accepts no liability whatsoever in respect of any such issues."
UNLOCK in the aftermath received a reply from NEOM Blockchain who made the following statement in an email to UNLOCK, " As you may know there is a fake scam coin, an Indian centered coin which is The Neom Coin, that imitates our cryptocurrency and claims that The Neom Coin is future cryptocurrency of NEOM Smart City. As you can see in the attached picture and in there website, they are stating that NEOM City inspired them which implies that they have a connection with NEOM City. We have never stated this and they are trying to defame us by mimicking our cryptocurrency."
UNLOCK checked the website noted by NEOM Blockchain which is www.neomcoin.com which no longer exists as a domain name.