Events
MENA News
Tokenization
Ultimate Fintech launched IFX Expo Dubai 2022
IFX Expo will cover blockchain, digital asets and regulations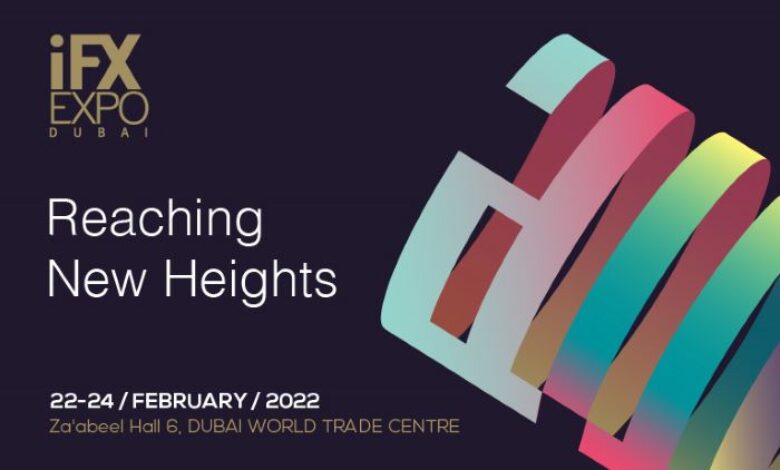 iFX EXPO Dubai 2022 happening in the UAE, will take place at Za'abeel Hall 6, Dubai World Trade Centre from 22-24 February 2022 and is expected to attract more than 3000 attendees.
Organised by Ultimate Fintech, the event will scale up at the UAE's leading event venue and the largest exhibition centre in the world. It's a location that can support a larger audience. And one that perfectly reflects the expo's size and extravagance.
Registration to the iFX EXPO Dubai 2022 is now officially open.
iFX EXPO Dubai 2022 provides an opportunity for those in the finance and fintech space to grow their business network. Every year, the event attracts decision makers from leading organisations including those that are driving sectors forward through innovation and discovery. Expect to meet people at the top of their game from many different fields including.
Technology and Liquidity
Digital assets and Blockchain
Retail and Institutional Brokers
Payments and Banks
Affiliates and IBs
Regulation and Compliance
With everyone gathered under one roof to talk about the finance space, including meetings with CEOs and partners,and an exhibtion.
Become a Sponsor or Exhibitor Now
The iFX EXPO Dubai 2022 provides exceptional exposure and sponsorship opportunities, allowing you to project your brand image in front of a relevant audience. Contact sales@ifxexpo.com for more information on sponsorship and exhibitor opportunities.
Reach Out To Ultimate Fintech today for more information or register your attendance NOW!