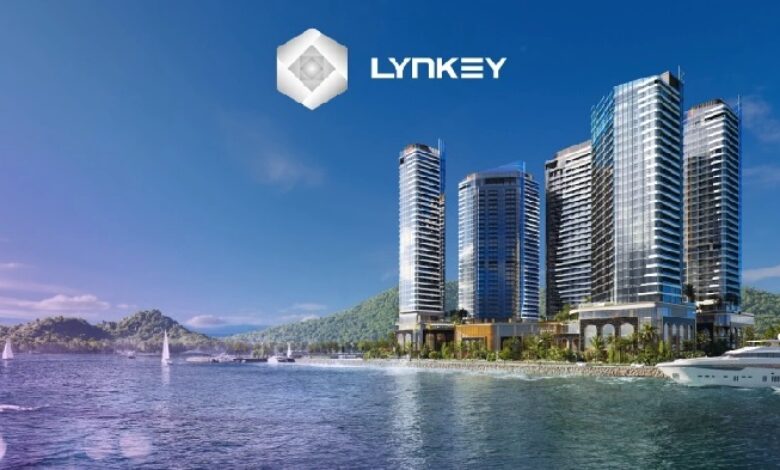 LynKey  a Luxury resort and vacation property platform built on Blockchain and AI with bases in Singapore, London and Vietnam, has announced a project for tokenizing and offering NFT solutions of over $8 billion dollars for travel and tourism using smart contracts.
Lynkey will digitise luxury resorts and properties first in Vietnam and at multiple other destinations later, offering them over its blockchain-powered token marketplace and ecosystem. LynKey's objective is to tokenise all aspects of property development including purchases, leases, land use and related tourism entertainment, using an international blockchain-powered ecosystem. It envisions to connect the people around the world with the best of property tech and premium experiences from resorts and cruises with NFTs. 
He adds,"By bringing the power of blockchain and NFT technology to the tourism and property industry, and even going forward by creating a related metaverse, we bring comprehensive digital solutions to see the travel and property world in a secure, innovative, rewarding, and trustworthy space". 
Miss Cindy Tran, Co-Founder and Chairwoman of LynKey, commented, "Despite globalisation, challenges in the tourism and travel industry persist. Blockchain and NFT technology can address and resolve these issues. Most global travellers or property buyers have to deal with local currencies, lack of transparency in buying or leasing property and timeshares, and losing money to high exchange fees or worse. Furthermore, travellers cannot personalise their travel experiences, modify, sell, or cancel their 'trips'. Planning to travel or searching to lease a property may be digital, but the rest of the process certainly is far from seamless or perfect with conventional models of tourism and travel. A consolidated marketplace and token solution will solve many of these issues".
LynKey's token, NFTs and first properties and resort projects will be announced in Q1 of 2022.
About LynKey
Property and tourism developer based in Singapore, with offices in Vietnam and London, LynKey has created a new blockchain and NFTs driven token ecosystem designed for travellers to book their tourism and property experiences with hotels, restaurants, timeshare, and other smart destination-based excursions. Combining all elements from development to property management- leasing, empowering Property and Smart Tourism experiences, LynKey is proud to partner with smart cities and NFT platform- citiesabc.com, major hotel and property groups such as- Everland Group, Crystal Holidays, Wyndham Group, Centara, ztudium, techabc and many more global partners.
To learn more about LynKey's smart tourism, property, token, NFTs offering growth and progress, visit www.lynkey.com or follow on social media @lynkey.