Don't Miss
MENA News
Reports
MENA to witness rapid growth in Blockchain devices
cryptocurrency adoption in Africa increased by 1200% between July 2020 and June 2021,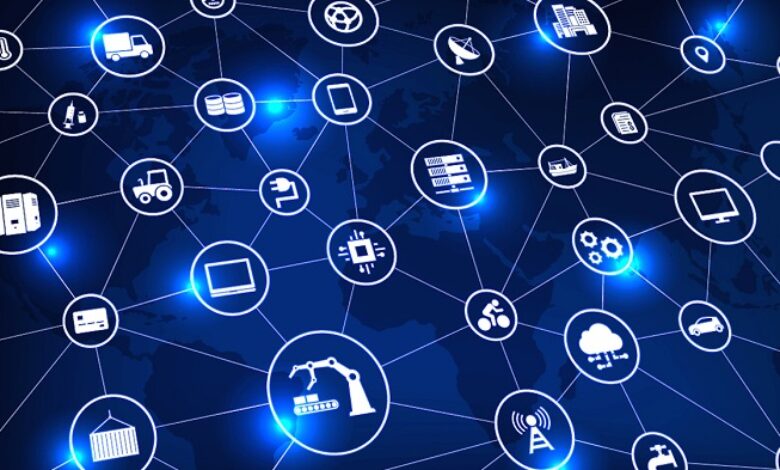 Reportlinker.com released a "Blockchain Devices Market with COVID-19 Impact Analysis, by Type, Connectivity, Application, End User And Region – Global Forecast to 2026". The report states that Middle East & Africa is expected to witness rapid growth in the adoption of blockchain devices.
As per the report, the corporate application will dominate the blockchain device market. This growth is due to the transition of businesses toward the integration of blockchain technology, machine learning, artificial intelligence, and IoT across the supply chain.The integration of these technologies with blockchain's distributed ledger technology (DLT) into a supply chain management system prevents data manipulation.

The travel & hospitality segment is expected to grow at the highest CAGR throughout the forecast period.The use of cryptos for digital and contactless payments is critical in increasing travelers' convenience in the tourism industry. The use of cryptocurrency eliminates the need to carry currency bills.Blockchain technology can help cut the middlemen and eliminate third-party commissions for hotel services, encouraging direct provider-to-consumer interaction and lowering costs.
Tagging luggage with blockchain devices such as tags, loggers, and chips can reduce luggage misplacement while traveling.Similarly, implementing blockchain technology to secure and reconcile traveler data can result in a safer and more convenient journey.
The conversion of a physical ticket into a digital token adds a new layer of security. Using a smart contract as part of the ticket token can assist airlines in controlling the sale and use of tickets to provide customers with verified experiences. S7 Airlines, for instance, uses a private Ethereum-based blockchain and smart contracts to issue and sell tickets.
In addition RoW ( Core ROW Countries means China, Russia, Brazil, South Africa, Australia, and Turkey.) Blockchain devices market to register highest CAGR between 2021 and 2026. RoW holds the smallest share of the global blockchain devices market as most companies are based in North America, Europe, and APAC.
However, the Middle East & Africa is expected to witness rapid growth in the adoption of blockchain devices.The Middle East & Africa includes economies such as the UAE, Israel, Kenya, Egypt, Libya, and South Africa. Increasing challenges in the transfer of money and complex documentation processes in different verticals have led to the high adoption of smart contracts.
Blockchain technology is expected to play a key role in the UAE Blockchaini initiative.The increasing number of transactions in crypto assets across the African region is expected to drive the market for hardware wallets in Africa.
Because of their low cost and ease of use, smart card hardware wallets have enormous potential to expand the blockchain devices market for hardware wallets in the RoW region. Pundi X, for instance, shipped over 10,000 customized XPASS cards (smart cards) to a private firm in the UAE in early 2021. These smart cards are less expensive than crypto hardware wallets and are as simple to use as a debit or credit card, with a simple swipe or NFC.
According to the Africa Report, cryptocurrency adoption in Africa increased by 1200% between July 2020 and June 2021, making it the world's fastest-growing region. Furthermore, according to a leading PoS device manufacturer, the volume of crypto transactions on PoS devices in African countries is significantly higher than in the rest of the world. As a result, Africa is a hotspot region for the expansion of the blockchain devices market.

The report profiles key players in the blockchain devices market with their respective market ranking analysis. Prominent players profiled in this report are Ledger (France), SatoshiLabs (Czech Republic), SIRIN LABS (Switzerland), Pundi X (Singapore), Genesis Coin (US), GENERAL BYTES (Czech Republic), HTC (Taiwan), RIDDLE&CODE (Austria), ShapeShift (UK), Bitaccess (Canada), Coinsource (US), Samsung (South Korea), Infineon Technologies (Germany), Helium Systems (US), AVADO (Switzerland), Lamassu Industries (Switzerland), Tangem (Switzerland), SafePal (China), PAYMYNT (US), Modum (Switzerland), and NXM Labs (US).