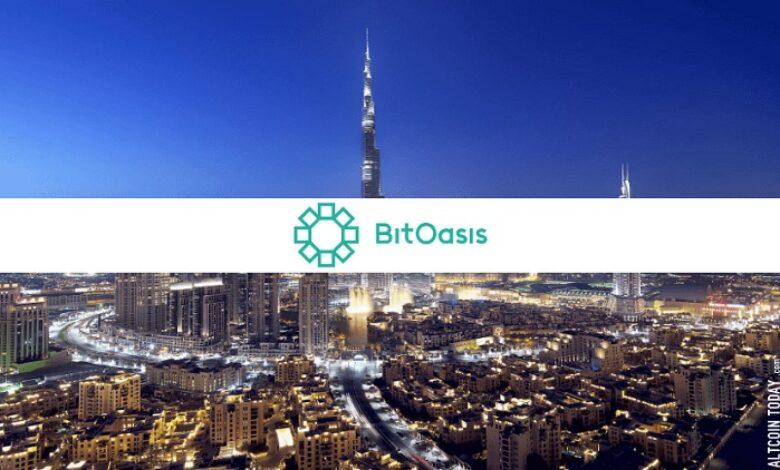 BitOasis, the crypto asset exchange was one of the very first crypto exchanges to launch in the region. In recent months it was the first to receive the full Multi Trading Facility  license out of ADGM ( Abu Dhabi Global Market) in the UAE, and since then has been working on its expansion across the MENA region.
UNLOCK met with Ola Doudin, Founder and CEO of BitOasis, to discuss its upcoming activities as well as her thoughts on the crypto scene globally and in the region.
Crypto asset regulated exchange
Even though BitOasis had been operating its crypto asset exchange for a couple of years, having received a regulated license out of UAE has not only strengthened its position, but is allowing it to spread its wings.
As Doudin explained to UNLOCK, "As a regulated licensed exchange we are in the process of migrating our operations from Dubai to ADGM. Receiving the license has been a significant milestone for us and is very important for the growth of the industry, as regulation is crucial to the proper adoption of this technology."
Doudin explains that BitOasis has been working closely with regulatory authorities across the region,. She explains, "In as much as we are learning from them we are also transferring knowledge based on our experience in this sector. Regulation furthers this by allowing our customer base to grow as well as widening our products and service offerings under a regulated framework. Our first offering will be spot trading but we hope to get further authorization to trade tokenized securities and other sophisticated financial products. As a regulated entity we reflect a level of trust and assurance not only to our retail customers but institutional ones as well."
Given that BitOasis already had an existing operation, its regulation process was somehow different than those launching from scratch because a customer base already existed as well as an operational setup. Doudin states, " We already for example had a tech team in place, customers, our own experience and understanding, our security and AML/KYC processes and this offered us a first mover advantage."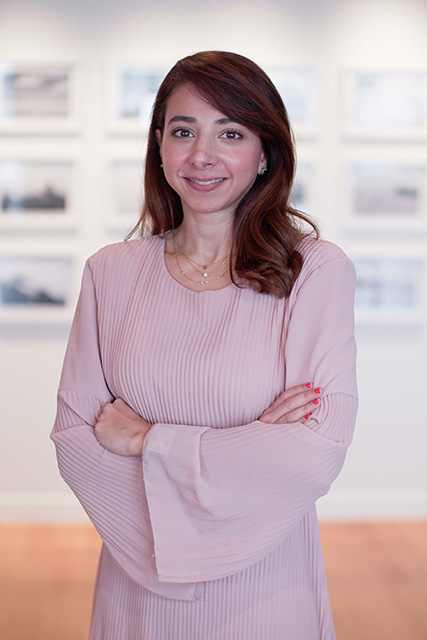 Crypto Traders in region
BitOasis has a customer base in the hundreds of thousands according to Doudin, with the biggest customer segments coming out of UAE, KSA and Kuwait. Doudin comments, "We started this year in a bullish market, and in the first few months of 2021, our user sign ups increased by 400 percent and revenues exceeded the whole of 2020." At the time of the interview the market was still very bullish according to Doudin with higher buy volumes than sell ones and more actual deposits than withdrawals.
Doudin states, "We are expecting far more adoption over the next six to 12 months and we have seen an overall growth in online crypto communities in UAE, KSA, and Kuwait and expect to see millions adopting crypto in the MENA region."
Relationship with banking sector
One of the biggest obstacles facing crypto exchanges is their relationship with the banking sector and their ability to open accounts as well as the ability of their customers to use their banks when buying or selling their crypto and transferring them to fiat. Doudin believes that the work the FSRA at ADGM is doing is helping to develop relationships with UAE Banking sector. "FSRA has obtained a non-objection letter from Central Bank of UAE, allowing Banks in UAE to open accounts for regulated crypto asset exchanges out of ADGM. The bank then chooses whether or not they are willing to open these accounts depending on their risk aversion policies."
Crypto Regulation
According to Doudin, "We are seeing international and regional regulators paying more attention to crypto and how this will affect risks in their jurisdiction. Regulators want to have sovereignty over this activity in their jurisdictions, oversight and as such we will see more local regulations." Doudin believes that eventually all regulators will come up with their own local regulations allowing the servicing of clients in each jurisdiction. Doudin sees that the trend has already started internationally and will trickle down to the region.
Doudin adds, "Regulation is going to play a crucial role in building a transparent and efficient digital financial system in the region. We're proud to be working with key policymakers and regulators who are helping drive digital innovation and the adoption of blockchain-based technologies in the Middle East."
"Earlier this year, BitOasis became the UAE's first virtual asset service provider to be linked with the GoAML platform launched by the UAE Financial Intelligence Unit (FIU). This initiative aims to curb organized financial crime including money laundering, terrorism financing, and other illegal financial activities. We're also working closely with Dubai Police to raise awareness around crypto fraud."
Crypto Exchange liquidity
BitOasis is well positioned in terms of liquidity, recently announcing that it has raised 30 million USD in capital at the close of its Series B funding round. Doudin states," We already have a strong backing of investors, and a profitable business. The new capital will help us realize our regional growth ambitions. We are actively working with regulators throughout the region and are looking to acquire new licenses. The new funding will also help us build an excellent tech team that will support us in enhancing our service offering for our retail and institutional clients across the region."
Most of their investors are international with some regional VCs.
Future of Crypto Trading
Given what has happened in the crypto scene in Turkey and other parts of the world, the future of cryptocurrencies and trading is sometimes unclear. Doudin however believes that as regulations come in this will serve the market better. Doudin explains, "Crypto is here to stay and the ecosystem is growing, so a balanced approach to regulation is needed." Overall BitOasis is very bullish on the crypto scene in the region and Doudin is excited about NFTs as a new innovation.