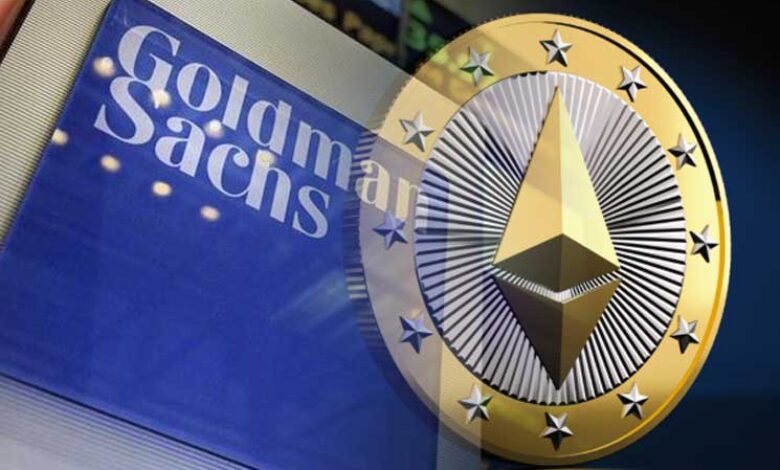 Goldman Sachs has reportedly explained in a research note circulated by the bank's managing director of Global Markets, Bernhard Rzymelka, that the price of ether (ETH) could hit $8,000 by year-end. The note details that cryptocurrencies have traded in line with inflation breakevens since 2019, according to Zerohedge.
Referencing a chart showing the Bloomberg Galaxy Crypto Index (red) on a log axis and the USD 2-year forward 2-year inflation swap (blue), Goldman's analysts noted that "the local backdrop looks supportive for ethereum."
The analysts added: "It has tracked inflation markets particularly closely, likely reflecting the pro-cyclical nature as 'network based' asset. And the lastest spike in inflation breakevens suggests upside risk if the leading relationship of recent episodes was to hold (grey circles)." They pointed that this lines up well with the ethereum chart
The global investment bank formally established a crypto trading team in May launched Bitcoin derivatives trading in the same month. In June, the bank's head of digital assets, Mathew McDermott revealed that Goldman Sachs plans to offer futures and options trading in ETH in the coming months.