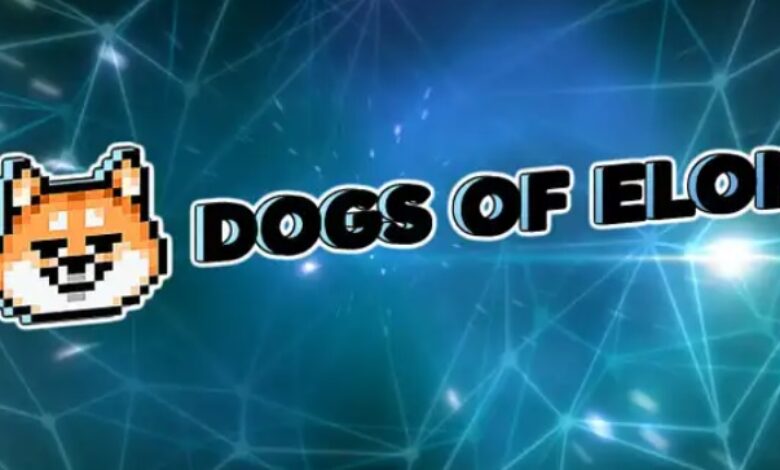 UAE based Dogs Of Elon is a unique NFT avatar marketplace that is ready to launch 10,000 unique arts for users. Dogs of Elon is a project inspired by DOGE (DOGE) and Shiba Inu (SHIB). Dogs of Elon is a new NFT marketplace to reach crypto users worldwide with its 10,000 unique arts. The platform also contains 30 special avatars from Elon. The founder of Dogs of Elon is as yet unknown. In addition, users can mint their Dogs of Elon on this platform. 
The platform uses 10,000 original pixel artworks to reach crypto users worldwide with 30 special avatars from Elon. Users can mint their Dogs of Elon on the platform.
Users will be able to buy NFTs from the "Dogs of Elon" marketplace soon. NFT enthusiasts will soon have access to a new set of options. In addition to the 10,000 unique avatars, there are 30 special avatars created by Elon.
As a celebration of the strongest communities in crypto, the DoE NFTs can be staked to earn renDOGE and SHIBA, DOE for a short period. (Each deposited NFT will equal one share in this limited-time pool). Learn about the companion DOE token.
The launch date will be revealed publically. Each participating address can only claim up to 20 of the 10,000 Dogs of Elon. At the end of the presale, your NFT and its metadata will be revealed, so everybody has a fair chance to get something cool and rare.
To ensure the safety of the community, there are extra step tokens to get the contracts audited by CertiK.
To ensure safety we have had the DOE token contract and the Dogs Of Elon NFT contract audited by CertiK. The DOE contract doesn't contain any potentially hazardous code like mint functions, i.e., a fixed supply of 1,000,000,000 DOE.
Furthermore, once staking rewards are deposited in the pools, the ownership will renounce that contract, ensuring that rewards cannot be withdrawn or the reward modified.