CBDC
Global News
Nigeria Launches its CBDC eNaira
Nigerian President Muhammadu Buhari launched the country's new digital eNaira currency

Nigeria, one of the leading countries in the Crypto Adoption Index (Chainalysis),has launched the eNaira becoming the first the first in sub-Saharan Africa to fully launch a CBDC digital currency. Nigeria had announced in August 2021 that it would be issuing its CBDC before the end of 2021.
The eNaira will maintain parity with the traditional currency. In the press announcement, it wasn't clear if it is allowed to buy eNaira using cryptocurrencies or strictly through the local fiat currency.
This comes at a time when the Nigerian central bank earlier in February outlawed banks and financial institutions from transacting or operating in cryptocurrencies claiming that it is a threat to the financial system.
As reported by Reuters, Central Bank Governor Godwin Emefiele said during Monday's launch that there had been "overwhelming interest and encouraging response", adding that 33 banks, 2,000 customers and 120 merchants had already registered successfully with the platform, which is available via an app on Apple and Android.
Based on information on the official website of eNaira ,Osita Nwanisobi, Director, Corporate Communications stated before the official launch, " President Muhammadu Buhari is scheduled to formally unveil the Nigerian Central Bank Digital Currency (CBDC), known as the eNaira, on Monday 25 October 2021, at the State House, Abuja. The launch of the eNaira is a culmination of several years of research work by the Central Bank of Nigeria in advancing the boundaries of payments system in order to make financial transactions easier and seamless for every strata of the society."
He added, " Following series of engagements with relevant stakeholders including the banking community, fintech operators, merchants and indeed, a cross section of Nigerians, the CBN designed the digital currency, which shall be activated on Monday, October 25, 2021.The eNaira therefore marks a major step forward in the evolution of money and the CBN is committed to ensuring that the eNaira, like the physical Naira, is accessible by everyone. Given that the eNaira is a journey, the unveiling marks the first step in that journey, which will continue with a series of further modifications, capabilities and enhancements to the platforms."
The statement also notes that the CBN will continue to work with relevant partners to ensure a seamless process that will benefit every user, particularly those in the rural areas and the unbanked population. Since the eNaira is a new product, and amongst the first CBDCs in the world, The central bank has put a structure to promptly address any issue that might arise from the pilot implementation of the eNaira. Accordingly, following Monday's formal launch by the President, the Nigeria Central Bank will continue to engage various stakeholders as we enter a new age consistent with global financial advancement.
The Nigeria government CBDC eNaira was developed by fintech company Bitt, the same company behind the Eastern Caribbean Central Bank's CBDC. UNLOCK spoke to H.E. Gabriel Abed, Ambassador of Barbados to the United Arab Emirates, and the Co-Founder of Bitt for his comments
"The Bitt team, under the leadership of Brian Popelka, has done an amazing job of bringing a vision to life. I couldn't be more proud of Bitt's successes as it's founder and I believe there is no better company in the world to push the CBDC mission"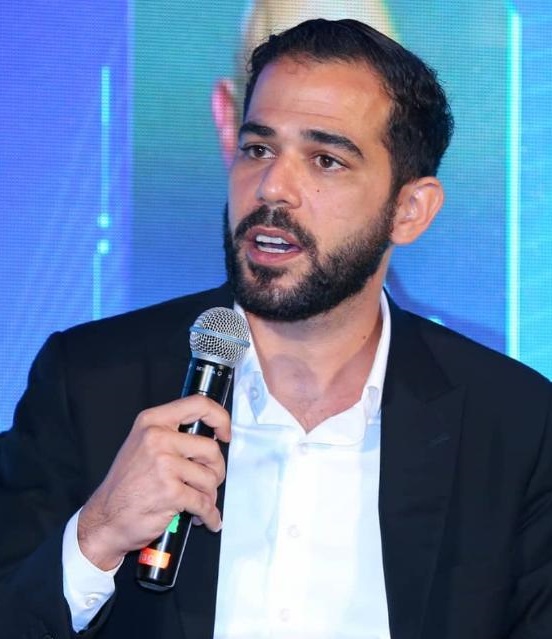 CEO of Bitt, Brian Popelka, "We are elated to have developed, tested and deployed the eNaira monetary infrastructure in record time. Today's launch is an exceptional achievement for both the CBN and Bitt teams. We look forward to continued partnership on this CBDC deployment journey and to provide additional features to expand eNaira's value to all Nigerians."