Dubai Project and its Founders, who remain anonymous, have launched a website and have announced that their NFTs on OpenSea. Dubai Project considers itself as the first NFT Car project. based out of Dubai UAE. As stated on their website, "We are here to launch the world's first NFT (Non-fungible token) Project with real cars allowing you to bring your own car to the blockchain – in 2D or 3D." The entity announced on their twitter that they have launched their NFTs on OpenSea and their website.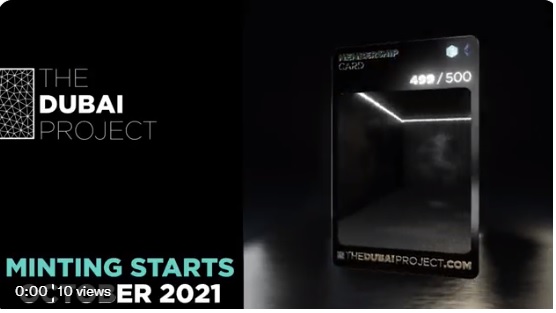 According to Dubai Project website, 3D NFTs are super rare, limited to 500 cars. Each car will be fully digitalized, 3D-scanned and verified version of the real car. In addition as per the website, there will be 1.500 2D NFTs (where holders can submit an image of their car) and 5.500 Club NFTs.
In their questions and answers section on their website they state, for those interested in scanning their car to mint it, they can " Come to our scan shop in Dubai, otherwise we offer mobile scanning at the location of your choice, worldwide! We know cars are an expensive and exclusive asset."
The team behind "Dubai Car Project" whoever they are, believes that displaying these masterpieces to the public, accessible for everyone, in VR around the globe and defying time and space by preserving them eternally on the blockchain is their mission.
As per the roadmap on their website they will be revealing their architectural plans for their location in Dubai followed by a global marketing tour to the major car metropolis including UAE, Asia, Russia, Europe & USA, to represent the project and get in touch.
Given that NFT tokenization projects require regulation in the UAE, the Dubai Project has yet to showcase where it is licensed and by whom and who is the team behind this project.