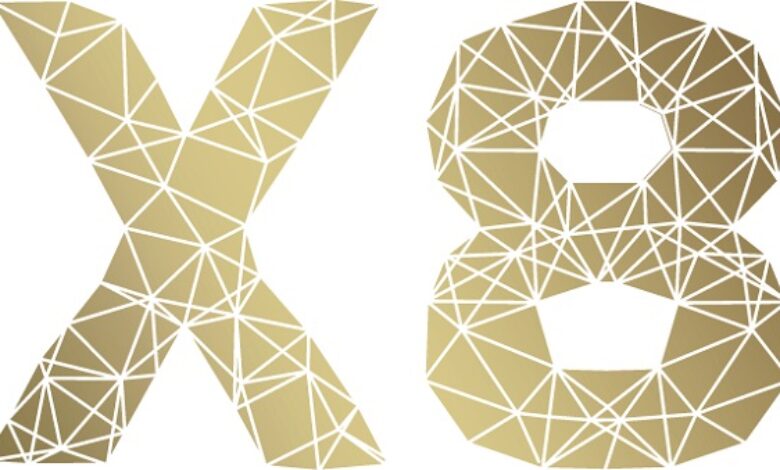 Swiss Fintech company, X8 AG will commence with the issuance of the X8 Global Stablecoin backed by eight currencies under the Swiss Sandbox regime and it is expected to be available Q1 2022.
X8 AG has added key expertise to pursue a FinTech licence and provide leadership for organic corporate development. The purpose and use of the X8 Stablecoin have been designed and developed from the ground up to be fully compliant with the regulatory environment in Switzerland. X8 will be fully backed by 8 currencies (USD, EUR, JPY, GBP, AUD, CAD, CHF, and NZD).
The stability of X8 is managed by its proprietary algorithmic risk management process which is designed to monitor currency fluctuations and adjust the weighting of the currency portfolio backing the X8 Stablecoin. This way, X8 remains relevant and adjusted to the ever-changing competitive landscape between the 8 currencies resulting in what the X8 believes to be optimal stability with minimal liquidity risk. This is a world's first feature for any Stablecoin. X8 should have an innate capacity to be bought and sold against any or all of the 8 fiat currencies.
X8 AG has engaged METI Advisory AG as Lead Advisor and a big four Swiss legal practice to pursue the FinTech licence. METI Advisory AG' Managing Partner Dr. Mattia Rattaggi with 25-year experience in the financial industry.
Issuance of the X8 Stablecoin into the Swiss sandbox is a milestone for the X8 AG. The importance of the Swiss sandbox, is that it provides for an innovation space for fintech applications and their business models to be tested. It allows for a company, without the prior approval or review by the regulator (i.e. no licence requirement), to accept deposits from the public in an amount of up to CHF 1 million, regardless of the number of depositors. The deposits are not supervised by the regulator and they are not covered by the depositor protection regime. X8 AG will operate under the Swiss sandbox in compliance with AMLA and KYC provisions and affiliation to a self-regulatory organization.
During Swiss sandbox, X8 deposits amounts shall not exceed the CHF 1 million limit. It is intended that during sandbox, all other benchmarks will be accomplished and exceeded, including capital reserves, user protection, compliance, and anti-money laundering requirements. This means that X8 is currently not subject to FINMA supervision and that the funds are not protected by the Swiss depositor protection system, until X8 has obtained the FinTech license.
The goal of X8 is to ultimately obtain a FinTech licence. Under a FinTech license, X8 would be authorized to accept deposits from the public up to a maximum threshold of CHF 100 million. These deposits are not invested and no interest is paid on them.