Global News
NFT
Projects to watch
FIFA to partner with tech and mobile companies to expand esports gaming
FIFA game publisher Electronic Arts pushing to expand the FIFA brand into new areas, like NFTs and highlights of real games.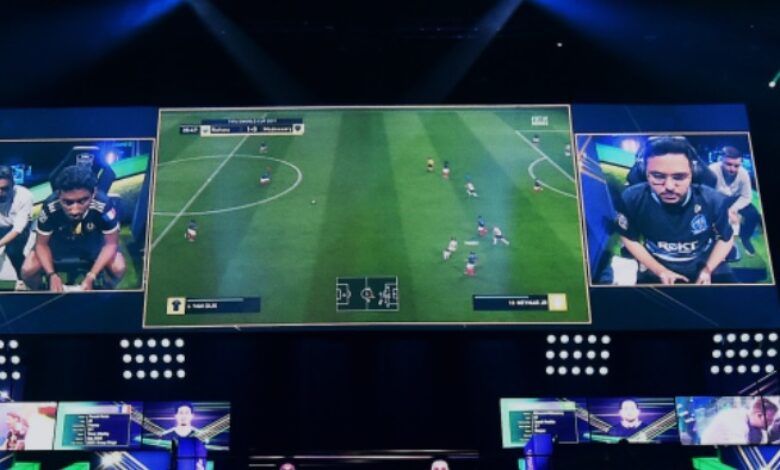 FIFA has announced that it will adopt a new commercial positioning in gaming and eSports to ensure that it is best placed to make decisions that benefit all football stakeholders. FIFA is looking into partnerships with technology and mobile companies to build the future of gaming, esports, and entertainment. EA FIFA's current game publisher wants to foray FIFA into NFT realm.
The outcome will ensure that FIFA has a range of suitable parties with specialist capabilities to actively shape the best possible experiences and offerings for fans and consumers.
Gaming and eSports are the fastest-growing media verticals on the planet, with new and diverse types of games launching continuously. It is therefore of crucial importance for FIFA and its stakeholders to maximise all future opportunities for football and gaming fans.
FIFA also has a duty to support its 211 member associations to fully capitalise on the inherent opportunities that have been emerging over the recent years. As part of this strategy, FIFA also commits to continuing to organise skill-based eSports tournaments under the umbrella of the recently launched FIFAe competition structure and consumer brand (www.fifa.gg).
The relationship and affinity that the gaming and eSports market has developed over time with the FIFA name clearly underscore that football-based gaming and the FIFA name are intrinsically intertwined.
Finally, FIFA has also determined that the overlaps between virtual sport and FIFA's football competitions must be more closely aligned. In this respect, FIFA is excited about using the FIFA World Cup™ (with four billion viewers) and FIFA Women's World Cup™ (with an audience of 1.2 billion) as platforms to launch and integrate exciting new games and eSports offerings.
This comes after a report by The New York Times that said videogame publisher Electronic Arts (EA.O) is struggling to renew the contract that would let EA use FIFA's name for its top-selling soccer franchise.
"FIFA" game publisher EA said last week that it was reviewing naming rights agreement with FIFA, which is separate from all other official partnerships and licenses EA has in the football arena. EA's current contract expires next year after the Qatar World Cup, with FIFA seeking increased revenue, and EA pushing to expand the FIFA brand into new areas, like NFTs and highlights of real games.