Companies
Global News
Tokenization
World's Best Bank has its own digital assets exchange platform
DBS also released Partior, a blockchain-based open industry platform that disrupts the traditional cross-border payments model.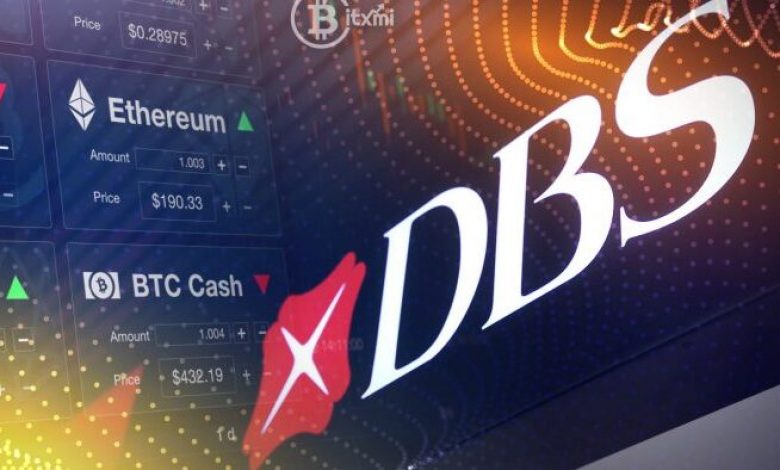 For the fourth consecutive year, DBS has been recognised as the World's Best Bank, entrenching the bank's position as an industry leader reshaping the future of banking. DBS' most recent global best bank accolade comes from leading UK-based financial publication Euromoney, which has honoured DBS with the 'World's Best Bank' title for the second time in three years, in its Awards for Excellence 2021. Euromoney also named DBS "World's Best Digital Bank", making it the first time any bank in the world has held both titles concurrently. DBS bank has implemented both its own digital assets exchange platform as well as Blockchain payments platform.
Louise Bowman, Editor of Euromoney, said: "Of all the banks we cover worldwide, DBS was the one that most clearly demonstrated a rare skill: not just surviving a crisis, but using it as a chance to innovate and to be a better bank. As well as fortitude and profitability, it showed opportunism and smart thinking, all underpinned by its digital leadership."
During the COVID-19 pandemic, DBS doubled down to help its customers and the wider community remain resilient in crisis. It approved more than 12,000 collateral-free loans totalling over SGD 6.2 billion, and SGD 11 billion in loan moratoriums for micro, small and medium enterprise (MSME) customers. It also allowed homeowners across its regional markets to defer mortgage repayments amounting to SGD 5.2 billion in mortgage relief in 2020. At the height of the pandemic, DBS also harnessed its wider tech infrastructure to facilitate Singapore government pay-outs of more than SGD 31 billion digitally to support families and businesses in need.
At the same time, the bank wasted no time in fortifying its business for the future. Over the past year, DBS leveraged its strong capital position to execute strategic transactions to anchor its growth in two of its key markets – amalgamating Lakshmi Vilas Bank in India, and acquiring a 13% stake in Shenzhen Rural Commercial Bank in China, becoming its largest shareholder as a result.
As an industry leader in digital innovation, DBS also launched several ground-breaking initiatives that tap on emerging technologies such as blockchain and artificial intelligence. They include: