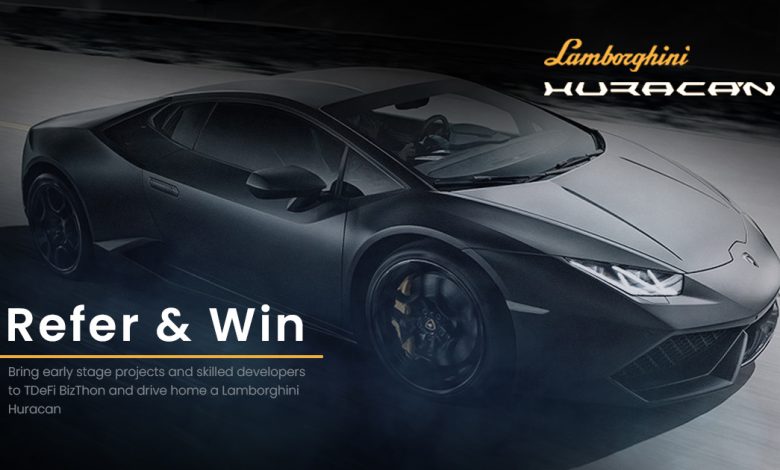 TDeFi, a crypto startup accelerator has announced a Blockchain Business Hackathon in collaboration with Future Blockchain Summit at GITEX 2021, in Dubai UAE. This Bizthon at GITEX 2021 is an extension of TDeFi efforts to enable visionary developers and entrepreneurs to build decentralized products. The purpose of this uniquely designed Bizthon is to shape an idea into a fully-funded operational business.
TDeFi is bringing the high-performance world of the blockchain to a global stage through Gitex 2021. Participants shall share the stage with industry-leading companies such as IBM, Intel, Microsoft, Google, HP, and more while they craft the solutions that will leave a disruptive impact on the attendees and the world.
TDeFi will carry out the hackathon during the Future Blockchain Summit at Gitex, which encompasses 4,500 exhibitors, 250,000 visitors, and with the participation of 140 countries. In addition more than 400 active investors and VCs from 30 plus countries will be present as well.
More than 1 million USD are up for grabs in cash prizes and rewards to winners along with airdrops of Lamborghini Huracan and Tesla Model S.
Dubbed as the 'Bizthon', the hackathon is open for anyone (Students/Professionals/Individuals/corporates) with a vision to build on the top of Blockchain technology. Enthusiasts can submit their ideas from Aug 12 to Sep 20 on any of the following tracks
CeFi & DeFi
NFT & Social Networks
Social Impact and Sustainability
Gaming
Blockchain
Their ideas shall be judged by exceptional mentors and world-renowned technologists who shall host weekly/monthly online workshops, webinars, and mentor sessions for guidance. The semi-finalists shall be required to submit the MVP of their concept/ideas by 4th October to qualify for the final round to be held onsite at GITEX 2021.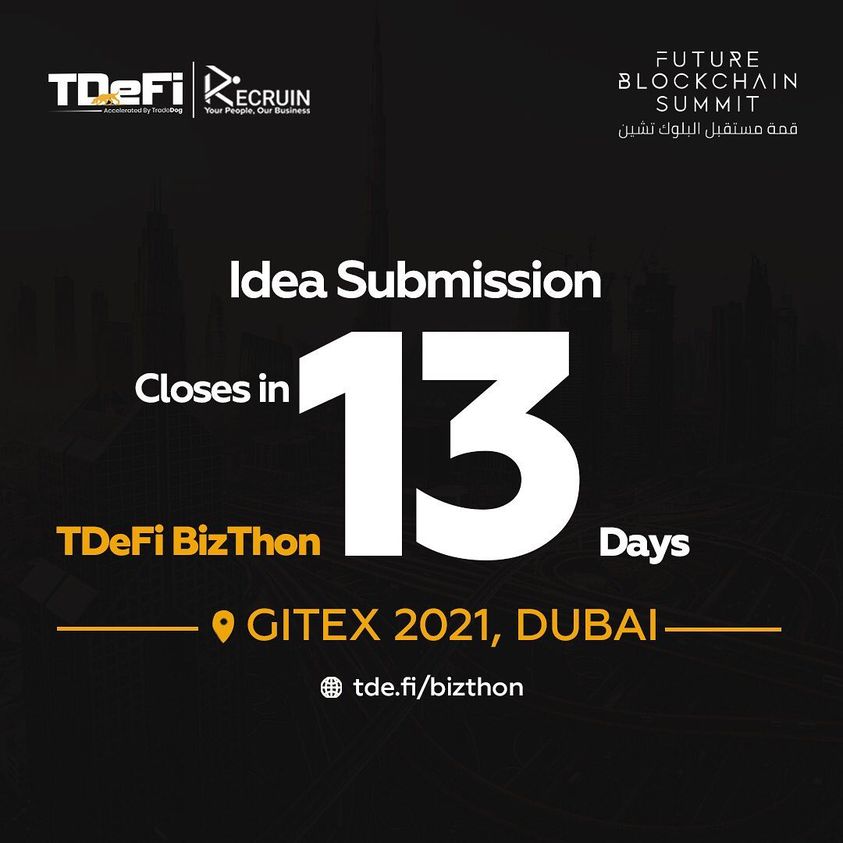 A total number of 200 finalists will be flown to Dubai to hack their way to glory during this 4-day event-Oct,17- Oct 20, 2021. All expenses of lodging and food will be sponsored so that the participants do not face any inconvenience whatsoever, thus, making them a part of the largest technology event to shape their future. The winners will also get an opportunity to pitch their product in person to 400+ active Blockchain investors and receive grants/funds for their business.
If you are a developer or even a beginner who adores the value of blockchain, you have a team or want to be a part of a team, get ready to experience multifold growth with the right guidance and resources through TDeFi's Bizthon. You also stand a chance to win Lamborghini Huracan by just referring to someone you think has that forte.