Crypto Exchanges
Interview
MENA News
eBankX crypto asset exchange announces the EBX token Sale
EbankX to expand its offering to the MENA region with tokenization of realestate assets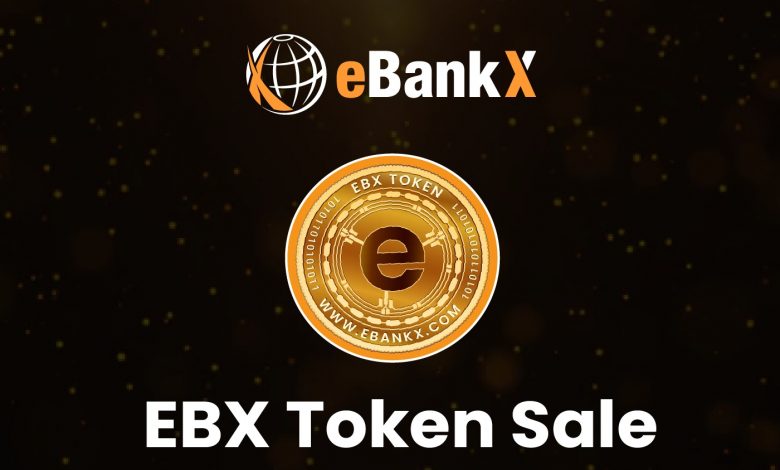 In the crypto world of today, crypto traders are facing challenges especially when they want to interchange between the world of crypto and the world of Fiat. While there are many crypto asset exchanges out there today, not many are offering traditional banking services along with crypto trading and investment services. Today eBankX has launched with an aim to be not only one of the top 10 crypto asset exchanges globally but a leading banking service provider.
UNLOCK spoke with Qasim Bhatti, Founder and Chief Executive Officer, eBankX to learn more given that they have just announced the prelaunch of their native token EBX.
eBankX crypto exchange and Banking service platform
eBankX wants to become the leading digital asset exchange platform, among the top 10 globally. As explained by the CEO, "We have developed and launched eBankX with the aim of making it the preferred digital asset exchange globally. The platform includes multiple features to include full banking services which will be rolled out soon, making it a one stop platform. Our exchange platform allows us to handle 10 million transactions per second, while today leading exchanges can handle 1.4 million. We can also scale this up eight times as standard as and when required."
When it comes to banking, eBankX will offer its own full banking services, but it has also provided the solutions to allow banks and financial service providers to plug into the platform. He explains, "When it comes to our platform, all users of eBankX have a Multi-Currency account that supports both Fiat and Crypto currencies. Popular currencies will be introduced initially and many more added as. The platform scales. Hence the platform can also many currencies through the use of APIs with other banks and institutions."
eBankX is currently working with financial service providers to enable debit card utilization in the local currency of users. "We are working to have the correct arrangements and licensing agreements with certain parties to provide both crypto and fiat debit card servicing."
Only the latest use of technology has been used to create the platform. eBankX has partnered with industry leading providers, one notably being the same company that developed solutions for JP Morgan, Merrill Lynch, Barclays Bank and even the NYSE. The CEO states, "We wanted to do things the correct way and so took a different approach, using our own funds with no external funding to date we built the system and made sure the engine was perfect. It ensures scalability, security, and functionality are second to none. We use APIs to connect to other services such as banking service providers."
EbankX regulatory and licensing Journey
As the aim of eBankX is to become a leading digital asset exchange with banking solutions, the team is already regulated and registered in the EU, in Estonia. The CEO stated, "We have a fully licensed virtual currency service provider license in Estonia, allowing us to offer crypto related services globally in most jurisdictions."
eBankX is also in the process of seeking other licenses across the globe and particularly in areas within the GCC and MENA regions.
According to the CEO eBankX is in discussions with several regulatory entities, to Include the GCC currently. eBankX understands that each jurisdiction has their own laws and regulations and as such it is vital to be compliant in each jurisdiction.
He states, "While it is still possible for digital asset exchanges to function without being regulated, we at eBankX feel it is still essential to ensure strong credibility for both individual users and institutional players through licensing. As such by being regulated in other countries, users will be more inclined and feel reassured when using the service.
Compliance is a fundamental and key area at eBankX, ultimately platforms must adhere to strict KYC (Know your Customer) and AML (Anti Money Laundering) requirements regardless of where they are licensed. We take a very serious approach in ensuring all users fully comply with such requirements.
eBankX are currently seeking regulatory licenses not only in the GCC and MENA regions, but also in a number of others also to include Latin America and Africa."
When it comes to the banking services eBankX are working with multiple regulators to make the process easier and compliant to FATF regulations. Licensing for the digital assets is different to the FIAT banking side of things. In some areas eBankX is already providing banking services by plugging into operations of existing financial service providers who are already licensed.
EBX Token Launch
The EBX token is live at currently at the prelaunch stage. EBX tokens are available on the official eBankX website – www.ebankX.io. In terms of funds to be raised there will be a total of four phases in the token sale.
Phase 1 of EBX token sale is a golden opportunity for investors to buy the token in its early stages when it has maximum potential for growth.
As explained by eBankX, "There are a total of 100 million tokens, and any tokens not sold will be burned. During our pre-launch sale which ends on August 31st 2021 the price of the EBX token is 20 cents, this is the lowest price the token will be sold. In phase one after the Pre-launch the token price will be 25 cents, in phase 2 50 cents, phase 3 1USD, and at the end of the token sale being phase 4 the price will be 2 USD. So the earlier users buy, the more return on investment they can make.
We want to reflect the legitimacy of eBankX as we have already created the platform and so have a product. The money raised from the token sale will be used as follows –
40% will be allocated to renewable energy mining farms, 20% to grow the platform, 20% for marketing and advertising, 15% operational costs and 5% set as reserved funds."
Next will be the live launch of eBankX where investors will be able to trade crypto and obtain their holdings in a multi-currency wallet backed by eBankX digital banking services.
The EBX token is the native token for the exchange. eBankX will offer lower discounts and commissions and more rewards than other crypto exchanges operating today… For example, "The more tokens a user holds the more benefits they can avail on the platform in terms of discounts and trade fees. Users can also receive a percentage on all debit card purchases in cash back rewards of up to 8 percent once rolled out."
eBankX is gearing towards becoming one of the top crypto asset exchanges globally. The CEO stated, "We have all the ingredients that will allow us to become a major and preferred provider in this space, whether it's our platform, our team or our offering, eBankX will continue to meet customer expectations."
Renewable Energy Mining Farms
One of the key features of the eBankX proposition is that it will be mining its other popular digital currencies using renewable energy sources. The. CEO stated, "40 percent of all funds raised from the token sale will be. re-invested into renewable energy powered mining farms. We have agreements in place with major renewable energy operators to invest in technology and plants using solar power, Biochar, and BioGas as well as others. Today it is imperative that digital mining operations have suitable power sources, that not only save on electricity costs but are good to the environment."
Expansion in GCC and MENA region
eBankX wants to become a one stop shop for both crypto trading and banking. The CEO explains, "We have developed a platform that allows users to trade crypto, invest, bank and more all in one place. Unbanked populations specifically within the MENA region will benefit from the eBankX platform.
In the future we will also be offering tokenized assets on our exchange; one example is real-estate assets."
eBankX is currently in discussions with entities in the GCC to tokenize real-estate assets and trade them on the platform. The CEO explains, "There is a huge potential in the GCC for tokenization specifically real-estate, we also have some discussions on tokenizing other assets and trading them on the platform. The GCC and MENA region has so much potential as more and more users grasp the potential of cryptocurrencies and blockchain."