Companies
CryptoMining
Editor Choice
Phoenix Group PLC Achieves Record Success: Oversubscribed IPO Elevates Excitement for Upcoming ADX Listing
IPO sees unprecedented 180x oversubscription from retail investors.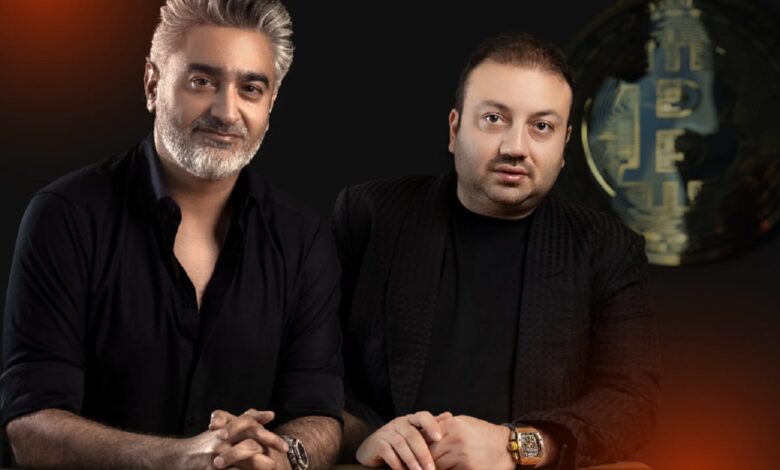 In a resounding display of investor confidence, Phoenix Group PLC, a stalwart in cryptocurrency mining, technology, and blockchain, has concluded its initial public offering (IPO) with staggering success.
Closing with a remarkable 33 times oversubscription, the IPO for 907,323,529 shares surpassed all expectations, spotlighting an unparalleled investor interest in the company's future prospects.
The overwhelming demand for shares, especially from retail investors oversubscribing by a staggering 180 times, alongside professional investors contributing to a 22-fold oversubscription, underscores the compelling allure and potential of Phoenix Group.
This fervor, witnessed until the offer period's close on November 18, 2023, signifies the firm's firm footing within the burgeoning Middle Eastern crypto economy.
Bijan Alizadehfard, Co-Founder & Group CEO of Phoenix Group PLC, expressed elation at the tremendous response: "The overwhelming interest during the offer period is a powerful endorsement of our pioneering role in Cryptocurrency Mining and Blockchain. The anticipation leading up to our listing on ADX, as reflected by the oversubscription, is a testament to the confidence investors place in our vision and the potential they see in Phoenix Group."
Munaf Ali, Co-Founder & Group MD, echoed this sentiment, emphasizing the market's validation of Phoenix Group's leadership in these transformative sectors. "The exceptional oversubscription during our offer period is a clear indicator of the market's endorsement of Phoenix Group as a leader in Cryptocurrency Mining and Blockchain Technology," he stated. "As we prepare for our listing on ADX on December 4, 2023, under the trading symbol PHX, we are more committed than ever to enhancing our mining capabilities and driving tech innovations forward."
The culmination of the offer period heralds Phoenix Group's imminent listing on the ADX, slated for December 4, 2023, under the trading symbol PHX. This momentous stride not only solidifies the company's status as a frontrunner but also sets the stage for an exciting phase of expansion and innovation.
Phoenix Group PLC has expressed gratitude to its investors, partners, and its dedicated team for their unwavering support, which was instrumental in realizing this landmark achievement. Poised on the brink of its public listing, the company eagerly anticipates the journey ahead, poised for unparalleled growth and technological advancement.
It is worth noting that to streamline the subscription process for prospective participants, Phoenix Group has engaged the Lead Receiving Bank, First Abu Dhabi Bank PJSC, and the Lead Manager, International Securities LLC, to manage and supervise the offering.