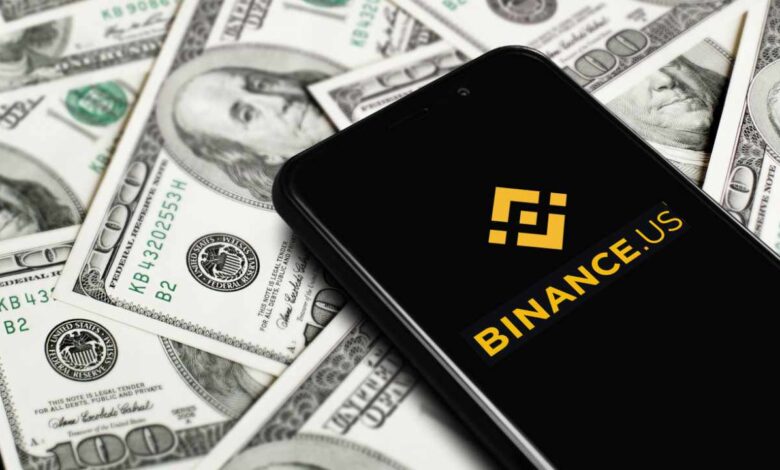 The U.S. Justice Department is reportedly pursuing a resolution that would demand over $4 billion from Binance Holdings, potentially involving criminal charges against its founder, Changpeng Zhao, within the United States.
These ongoing negotiations stand as a pivotal moment impacting investor sentiments towards cryptocurrencies, especially amidst the industry's recent string of government probes and charges against key figures like FTX founder Sam Bankman-Fried.
This scrutiny on Binance has been ongoing for years and is nearing a potential conclusion, marking a significant juncture in the investigation. Although details about penalties or timelines remain undisclosed, sources suggest an announcement about the resolution might surface by the month's end.
Amid these discussions, Binance has yet to respond to inquiries, and the Justice Department has refrained from commenting on the matter. The exchange has been under federal scrutiny since 2018, with requests for internal records concerning anti-money laundering efforts and communications involving Zhao. This DOJ probe is just one facet of Binance's array of legal and regulatory challenges within the U.S.
Previously, the Securities and Exchange Commission (SEC) accused Binance and Zhao of bypassing U.S. securities laws, a claim the exchange has fervently contested. Similarly, the Commodity Futures Trading Commission took legal action, alleging Binance and Zhao of orchestrating an "illegal" exchange and a dubious compliance program, claims Zhao has refuted as misrepresentations.
Amidst these legal battles, Binance has witnessed an executive exodus, signaling internal turmoil. In fact, multiple key executives, including the chief strategy officer, general counsel, and chief product officer, have departed the exchange in recent months, reflecting a period of flux within the organization.
Beyond the Surface
In the wake of discussions surrounding Binance's settlement with the SEC, it appears that Binance US will continue its operations, contrary to anticipated shutdown expectations.
Nevertheless, uncertainty looms over the validity of claims suggesting the transfer of this substantial sum. There are rumors suggesting the payment has already been made, leading to speculation about the future of Binance's operations in the U.S. However, diligent efforts to confirm this have been met with dead ends, with invalid links and unverified information surfacing.
Despite various assertions circulating on social media, no concrete evidence has been found to support the reported transfer, exemplifying the challenges of navigating misinformation and influencers shaping narratives in the crypto space.
Moreover, the price of BNB surged following news that the US Department of Justice requested $4 billion from Binance to resolve the ongoing investigation.
Within the last 24 hours, BNB has climbed over 5%, reaching a peak of $260.53, its highest value since June 9, as reported by CoinGecko.