Companies
Global News
Microsoft Welcomes AI Visionaries Altman and Brockman Amidst Leadership Changes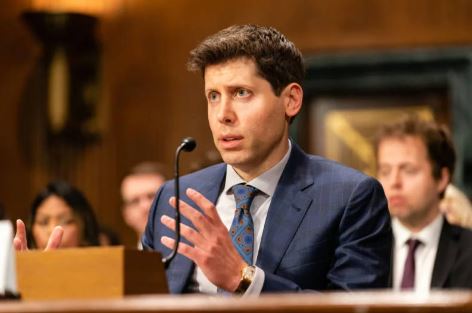 In a recent announcement, Microsoft CEO Satya Nadella unveiled a significant move in the world of AI research. The revelation came with the news of Sam Altman and Greg Brockman, former leaders at OpenAI, taking the helm of a novel advanced AI research team within Microsoft.
Nadella's statement hinted at Emmett Shear's potential appointment as the new CEO of OpenAI, expressing enthusiasm about collaborating with Shear and the envisioned leadership team.
"We remain committed to our partnership with OpenAI," Nadella emphasized, underscoring confidence in their joint product roadmap and the ongoing innovation showcased at Microsoft Ignite.
The anticipation and eagerness were palpable in Nadella's words as he shared, "We look forward to getting to know Emmett Shear and OAI's new leadership team and working with them."
Nadella amplified the excitement by unveiling the inclusion of Altman and Brockman, among others, who are set to spearhead Microsoft's pioneering advanced AI research endeavors.
The unveiling of this new venture marks a strategic milestone, signaling Microsoft's intensified focus on advancing AI capabilities. Nadella's declaration, made on X platform (formerly Twitter), echoed Microsoft's commitment to pushing the boundaries of AI research and fostering collaborations that drive innovation.
It is worth noting that founder Sam Altman has been ousted from his role as CEO, with Chief Technology Officer Mira Murati stepping in as interim CEO.
The decision was based on a comprehensive evaluation by the board of directors, highlighting concerns about Altman's communication transparency.
Altman has not yet responded to this decision. Nevertheless, OpenAI remains resolute in its pursuit of advancing artificial intelligence (AI) applications.
The board reasserted its commitment to AI's positive impact on humanity and emphasized their trust in Murati's leadership capabilities during this transitional period by endorsing her as interim CEO.