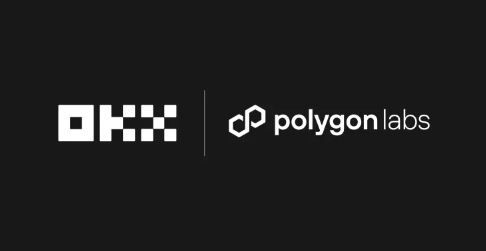 OKX, a leading global cryptocurrency exchange and Web3 ecosystem, has joined forces with Polygon Labs, a prominent international blockchain software technology company, to introduce the testnet for 'X1.'
This Ethereum-based Zero Knowledge (ZK) Layer-2 (L2) network, crafted using the Polygon Chain Development Kit (CDK), aims to revolutionize the Web3 landscape.
Geared towards developers, X1 offers an on-chain ecosystem to empower builders across decentralized finance (DeFi), enterprise, and various verticals. By connecting OKX's expansive user base of over 50 million with the Polygon and Ethereum communities, X1 aspires to be a catalyst for the future of Web3.
In a strategic collaboration, OKX is set to become a core contributor to Polygon CDK, investing substantial engineering resources to enhance Ethereum scaling solutions. In fact, X1 will leverage OKB, the platform token, as its native token, facilitating seamless transactions on the network.
X1 employs state-of-the-art Zero Knowledge proofs, ensuring high security, scalability, and reduced transaction costs. Compatible with Ethereum, it facilitates the deployment of EVM-based DApps and connectivity with a wide range of smart contracts, wallets, and tools.
Jason Lau, Chief Innovation Officer at OKX, stated, "X1 will be a key pillar of our efforts to educate and bring our users on-chain and into the world of Web3."
By collaborating with Polygon Labs, OKX aims to foster more builders, diverse use cases, and ultimately drive the mass adoption of Web3.
Sandeep Nailwal, Co-founder of Polygon, also expressed excitement about the collaboration, emphasizing that X1 offers a cost-effective and user-friendly platform for DApp creation. The partnership seeks to advance technology and promote the success of the X1 network within the broader Web3 ecosystem.
It is worth noting that Polygon CDK, which launched in late August, allows developers to launch ZK-powered Layer 2 chains on Ethereum, offering infinite scalability and unified liquidity.
According to both companies, the collaboration between OKX and Polygon Labs signifies a pivotal step forward in the ongoing evolution of Ethereum ZK L2s.