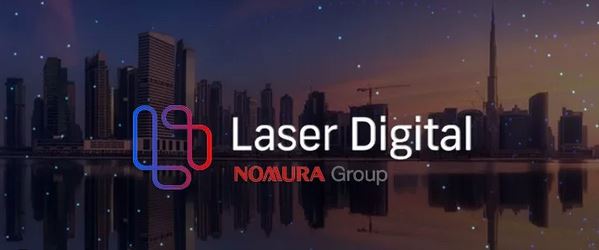 Laser Digital, a digital assets subsidiary of Nomura, is excited to announce the introduction of the Ethereum Adoption Fund today. This fund primarily focuses on long-only spot positions in Ethereum and employs a strategy for enhancing yields through staking the Ethereum assets within the fund. It represents the second installment in a series of digital adoption investment solutions initiated by Laser Digital Asset Management, which began its journey in September with the launch of the Laser Digital Bitcoin Adoption Fund.
The 'Laser Digital Ethereum Adoption Fund SP' is a dedicated portfolio within Laser Digital Funds SPC, a segregated portfolio company established with limited liability under the legal framework of the Cayman Islands, registered under the identification number MC-401019. To ensure secure and regulated custody of the fund's assets, Komainu, regulated by the UK Financial Conduct Authority and the Virtual Asset Regulatory Authority in Dubai, plays a crucial role.
Laser Digital Asset Management is under the leadership of Sebastian Guglietta, formerly Nomura's Chief Scientist Officer, with over 25 years of experience in systematic investment strategies, derivatives, and macro trading. Fiona King, Head of Distribution, brings her expertise from Nickel Digital Asset Management, where she held the position of Managing Director and Global Head of Institutional Business, and she also has a background at Bank of America Merrill Lynch, where she was responsible for their UCITS alternative platform.
Sebastian Guglietta, Head of Laser Digital Asset Management, expressed his views upon the fund's launch, emphasizing the pivotal role of technology in driving economic growth and catalyzing the transformation from analog to digital. Ethereum, in his perspective, serves as a key enabler of this profound, lasting transformation, making long-term exposure to Ethereum a strategic approach to capturing the ongoing technological trend and the expanding network effect of the Web 3.0 economy.
Fiona King, Head of Distribution at Laser Digital Asset Management, shared her enthusiasm regarding the ability to provide regulated investment products for institutional investors, facilitating their participation in Ethereum, including staking. Their product is designed to simplify digital asset investment strategies while ensuring secure institutional engagement.
Laser Digital, initiated by Nomura and co-founded by Steven Ashley, formerly leading Nomura's wholesale division, and Jez Mohideen, who held positions as Nomura's Chief Digital Officer and Co-Head of Global Markets EMEA, is headquartered in Switzerland. It seamlessly combines the rigor, best practices, and capabilities of global investment banking with the expertise of a team deeply rooted in the cryptocurrency industry.