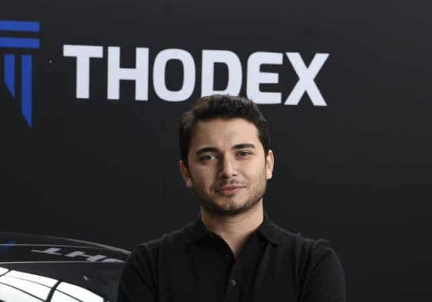 Faruk Fatih Özer, the founder of the now-defunct Turkish cryptocurrency exchange Thodex, along with his sister Serap Özer and brother Güven Özer, has been handed a staggering prison sentence of 11,196 years, 10 months, and 15 days.
Additionally, they were slapped with a hefty judicial fine amounting to 135 million Turkish liras (approximately $5 million).
Thodex, once among Turkey's largest crypto exchanges, abruptly ceased operations in April 2021, with Faruk Özer vanishing from sight.
This left over 400,000 users in the dark, unable to access their deposits totaling around $2 billion in cryptocurrencies. After fleeing to Albania, Özer was arrested in August 2022 following an Interpol red notice against him.
By April 2023, Özer had been extradited to Turkey and was apprehended by authorities on seven charges, including forming and leading an organization with criminal intentions, being part of an organized group, utilizing information systems to commit fraud against banks or credit institutions, fraudulent activities involving businesspeople, company executives, and cooperative managers, as well as money laundering from proceeds of illegal activities.
Following the exposure of the case, Özer's siblings and four high-ranking employees were incarcerated, with at least 83 individuals detained during the investigation, as reported by CoinDesk. The subsequent trial involved 21 defendants facing potential sentences of up to 40,564 years in prison.
The Anatolian 9th Heavy Penal Court delivered the verdict on Thursday, resulting in the acquittal of 16 out of the 21 defendants and the release of four of the seven who had been in custody due to insufficient evidence.
Other defendants received varying prison terms for their involvement in different offenses.
It is worth noting that Thodex's collapse sent shockwaves through Turkey, where cryptocurrencies were used as a safeguard against rampant inflation and the substantial devaluation of the national currency, the lira.