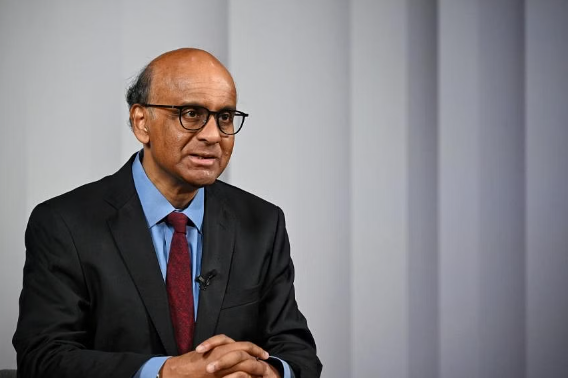 Tharman Shanmugaratnam, the former finance minister and central bank chairman of Singapore, known for his skeptical view of cryptocurrencies as "purely speculative" and "slightly crazy," was elected as the country's president on Saturday with a significant majority, securing 70.4% of the vote. He succeeded Halimah Yacob, who was Singapore's first female head of state.
While the presidency in Singapore is primarily a ceremonial role, Shanmugaratnam's extensive experience could potentially give him some influence in shaping policies concerning the future of finance, including matters related to cryptocurrencies and central bank digital currencies (CBDCs).
Singapore's approach to cryptocurrency has evolved over time, transitioning from an early adopter to a jurisdiction in search of the right regulatory framework, especially after the collapse of local crypto projects like Terraform Labs and Three Arrows Capital during Shanmugaratnam's tenure as chairman of the Monetary Authority of Singapore (MAS), which he held from 2011 to 2023. His time as finance minister spanned from 2007 to 2015.
Initially, Shanmugaratnam held a hands-off approach to cryptocurrencies. In 2018, he stated that cryptocurrencies and related trading activities did not pose a threat to Singapore's financial system and saw no need for prohibition.
However, in 2023, he reaffirmed his stance, describing crypto as "inherently purely speculative and somewhat irrational."
While he advocated for keeping it an unregulated market, he suggested that authorities should offer clear information about the associated risks, emphasizing that attempting to regulate crypto or other similar products would be a never-ending challenge.
Nevertheless, the situation for banks and stablecoins was different. In November 2022, Shanmugaratnam revealed that Singaporean banks were required to maintain $125 in capital for every $100 of exposure to cryptocurrencies like Bitcoin (BTC) or Ethereum (ETH).
He pointed out that although the banks had minimal exposure to crypto, constituting less than 0.05% of total risk-weighted assets, they were subject to stringent risk management standards set by international bodies. Additionally, he noted that the regulatory treatment for less risky crypto assets, such as tokenized corporate bonds, was akin to traditional non-tokenized assets.
In 2021, Shanmugaratnam hinted at the potential role of crypto in future finance beyond speculation and illicit activities, envisioning a scenario where regulated stablecoins could play a useful role in traditional payment systems.
By August 2022, he announced that the MAS was actively reassessing its approach to regulating stablecoins, considering the implementation of reserve requirements for stablecoin issuers, partly influenced by the previous collapse of terraUSD (UST), a stablecoin that lost its peg to the U.S. dollar in May of that year.
The MAS subsequently released a regulatory framework for stablecoins in the following month.