Crypto Exchanges
Global News
Robinhood Emerges as Fifth-Largest Holder of ETH, Agrees to Repurchase $605.7M Worth of Bankman-Fried's Stake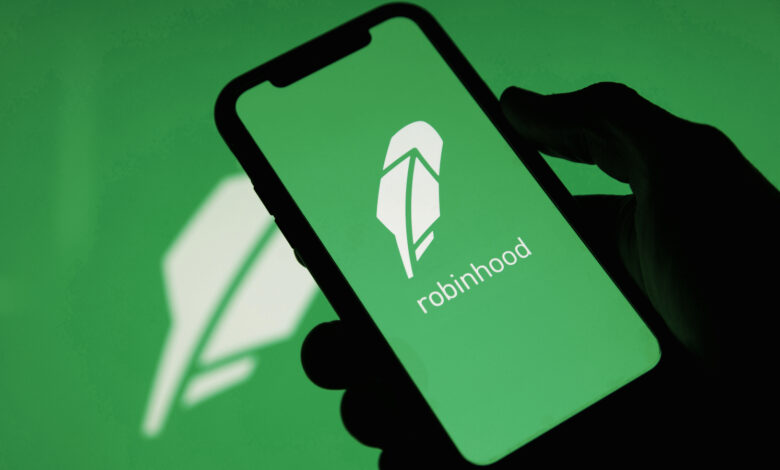 Robinhood, the widely used trading platform, has reached an agreement with the United States Marshal Service (USMS) to repurchase $605.7 million worth of stock that was previously owned by Sam Bankman-Fried, the founder of the now-bankrupt cryptocurrency exchange FTX.
The U.S. government had taken control of the 55 million HOOD shares held by both Sam Bankman-Fried and FTX co-founder Gary Wang through their company, Emergent Fidelity Technologies, at the beginning of this year.
This share repurchase arrangement received approval from the U.S. District Court for the Southern District of New York on August 28, as indicated in a filing with the U.S. Securities and Exchange Commission dated August 30.
In response to this development, the value of Robinhood shares experienced a 3% increase, reaching $11.21 during the early trading session on Friday.
Robinhood Holds $2.5B in ETH
Robinhood has recently gained attention due to its substantial holdings of Ethereum (ETH) and Bitcoin (BTC), along with its efforts to expand its cryptocurrency wallet services. According to insights from crypto analytics platform Arkham Intelligence, Robinhood has emerged as a significant holder of Ethereum.
Robinhood holds an impressive $2.5 billion in Ethereum, making it the owner of the fifth-largest ETH wallet globally. It's crucial to emphasize that these substantial funds actually represent user balances held in custody by Robinhood.
This highlights Robinhood's role as a custodial service provider for its customers' cryptocurrency assets. Although the largest Bitcoin wallets are held by major exchanges like Binance and Bitfinex, Robinhood's role as a wallet custodian should not be underestimated. Beyond Ethereum, a wallet associated with Robinhood holds a diverse array of other cryptocurrencies.
These holdings include a substantial 122,076 BTC (equivalent to $3.3 billion), an astonishing 34.1 trillion Shiba Inu tokens (amounting to $277.8 million), 4.9 million units of Chainlink's LINK ($29.7 million), and 2.6 million Avalanche tokens ($29.6 million). Despite its well-known prominence in traditional stock trading, Robinhood's involvement in cryptocurrency trading has recently faced a decline.
The company's crypto revenue for the second quarter also decreased to $31 million from the previous quarter's $38 million. This decline has raised questions about the factors influencing Robinhood's crypto trading activities. According to Binance Feed, in response to evolving user demands and a desire for more comprehensive support, Robinhood has announced a strategic initiative to enhance its wallet product offerings.
This expansion includes adding custodial, sending, and receiving capabilities for two popular cryptocurrencies, Bitcoin and Dogecoin. This move underscores the company's commitment to offering a more comprehensive cryptocurrency trading experience for its user base. Robinhood initially made waves in the crypto space when it launched its wallet product in March, offering self-custody services for the Polygon and Ethereum networks.
The wallet also facilitated transactions with a variety of tokens, including Compound's COMP, MATIC, SHIB, Solana, UNI, and the USDC stablecoin. This diverse selection reflected the company's dedication to enabling a wide range of cryptocurrency transactions for its customers. Robinhood's entry into the crypto market demonstrates its willingness to adapt to the rapidly evolving landscape of digital assets.
The company's efforts to expand its wallet offerings and diversify its crypto holdings underline its commitment to becoming a significant player in the cryptocurrency industry. Despite a recent decline in its crypto trading activity, Robinhood's strategic moves to enhance its wallet features and accommodate a broader range of cryptocurrencies reveal a long-term commitment to the crypto space.