Opinions
Navigating the "No to Crypto, Yes to Blockchain" Paradigm with Ida Tiongson
In a candid conversation with CoinGeek Backstage, Ida Tiongson, a Trustee of the Philippine Fintech Alliance, emphasized the current opportune moment for public education regarding the broader capabilities of blockchain beyond its association with digital currencies.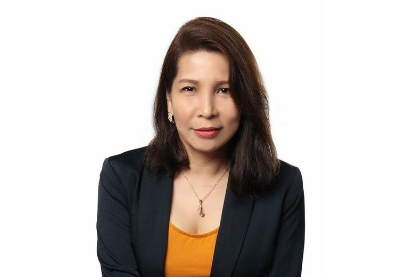 According to Tiongson, "In the crypto space, it is believed that 95% of the cryptocurrencies are, in fact, anomalous. But of course, there's five percent that are good." She noted that organizers of this year's Philippine Blockchain Week (PBW) will shed light on the controversial nature of these tokens.
While Tiongson does not discourage investment in digital currencies, she strongly emphasizes a cautious and informed approach to such investments. She quoted Ravi Menon, the Managing Director of the Monetary Authority of Singapore (MAS), highlighting that venturing into the unknown is not a prudent strategy. According to Tiongson, "It's not wise to invest in something you are not aware of."
She stressed the significance of distinguishing between blockchain technology and cryptocurrency—a focal point of this year's PBW.
Tiongson also drew attention to the global trend among central banks, including the Philippines' central bank, to explore the integration of blockchain technology in developing central bank digital currencies (CBDCs).
PBW will dedicate discussions under the theme "no to crypto, yes to blockchain," which will assess the efficacy of blockchain in countering fraud, enhancing traceability, and fostering accountability, among other aspects.
Providing a glimpse into the regulatory landscape, Tiongson shared updates on the Philippines' digital asset regulations. These updates encompass the pilot launch of a CBDC within a controlled environment, as well as the impending introduction of digital asset offerings regulated by the Securities and Exchange Commission (SEC). These steps are anticipated to enhance the country's appeal to foreign direct investments.
According to Tiongson, "The thing about our finance sector—the SEC, the BSP, even the insurance commission, the regulators—are embracing technology, and, in fact, there's a high appreciation as far as blockchain technology is concerned."
Tiongson went on to convey the core objective of the PBW—to serve as a platform where industries and the general public can effectively discern between the positive, the questionable, and the less favorable aspects of the crypto realm, as this year's PBW aims to shed light on blockchain's transformative capacities, reaffirming its role as a technology capable of driving positive change.