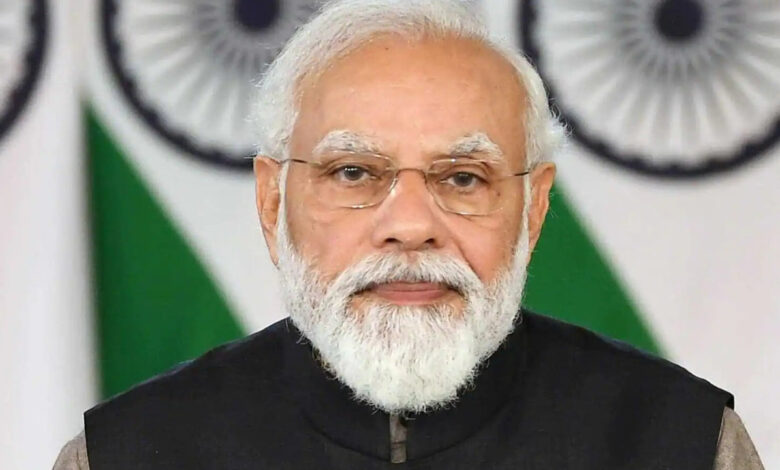 India's Prime Minister, Narendra Modi, has highlighted the rapid pace of technological advancement and stressed the need to embrace and democratize its adoption. In an exclusive interview with Business Today, he emphasized the necessity of establishing a comprehensive worldwide framework to regulate cryptocurrencies.
Acknowledging the inescapable speed of technological progress, Prime Minister Modi underscored the significance of adopting, democratizing, and harmonizing the incorporation of these technologies.
"The rapid pace of change of technology is a reality—there is no point in ignoring it or wishing it away. Instead, the focus should be on adoption, democratization and a unified approach," stated PM Modi.
He went on to emphasize that the regulations, rules, and framework governing these technologies should not be confined to a single nation or a group of countries. PM Modi expressed that not only cryptocurrencies, but all emerging technologies require a global framework and regulations.
"A global consensus-based model is needed, especially one which considers the concerns of the Global South. We can learn from the field of aviation. Be it air traffic control or air security, there are common global rules and regulations governing the sector," remarked PM Modi.
India's G20 Leadership and the Cryptocurrency Agenda PM Modi highlighted the dedicated efforts of India's G20 leadership over the past nine months, directing substantial energy toward addressing both debt and cryptocurrency matters. The focus extended beyond financial stability to encompass the broader macroeconomic implications, particularly for developing economies and emerging markets.
"In the past nine months, vast efforts and energy have been channelled into debt and crypto agendas. India's G20 presidency expanded the crypto conversation beyond financial stability to consider its broader macroeconomic implications, especially for emerging markets and developing economies," explained PM Modi.
"The G20 reached a consensus on these matters, guiding standard-setting bodies accordingly. Our presidency also hosted enriching seminars and discussions, deepening insights into crypto assets," the added the Prime Minister.