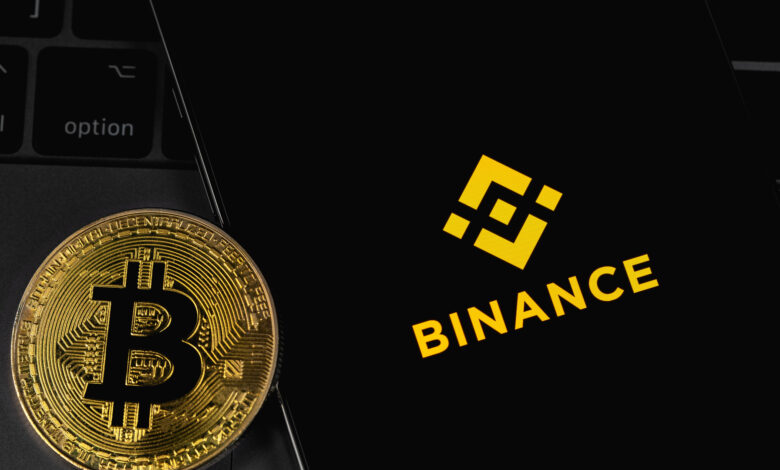 Cryptocurrency exchange Binance is set to halt its cryptocurrency debit card services across Latin America and the Middle East, effective from August 25th.
These crypto debit cards functioned like regular debit cards, enabling users to make everyday purchases using cryptocurrency assets. The discontinuation of crypto debit card services in these regions is scheduled for completion by September 21st, with the option for refunds and dispute resolution available until December 20, 2023.
The catalyst for this development emerged when a user on the platform X raised concerns regarding crypto debit card issues in Colombia. Binance addressed the matter by disclosing that debit card services would be suspended from August 25th, though the specific rationale behind this decision remains undisclosed.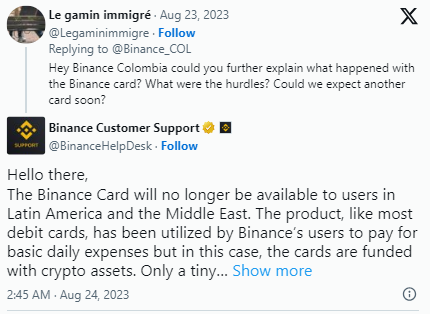 Binance initially unveiled its vision for cryptocurrency-backed debit cards in April 2020, aiming to tap into the global payment market. Subsequently, by July 2020, these crypto debit cards had begun circulating across Europe and various other international locations.
The exchange later joined forces with payment processor Swipe with aspirations to introduce crypto debit cards to the United States. In response to inquiries, Binance refrained from revealing the underlying reasons for discontinuing its crypto debit cards in Latin America and the Middle East.
Nevertheless, the exchange told Cointelegraph that the impact would be limited, affecting fewer than 1% of users within the mentioned markets. While Binance asserted that only a minor portion of users would be influenced by this move, there were instances where posts and responses by Binance CEO Changpeng Zhao on the subject were removed.