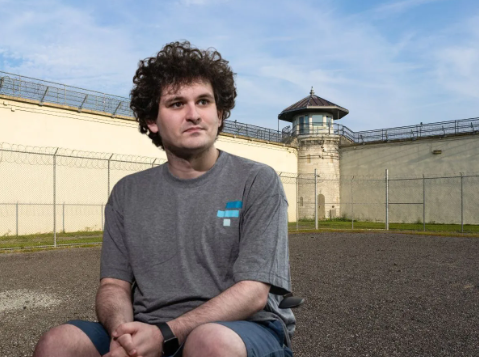 Former FTX CEO Sam Bankman-Fried finds himself in his third consecutive night alongside more than 1,500 other detainees in one of New York's most infamous correctional facilities, a stark contrast to his parents' luxurious Stanford residence boasting multiple bedrooms.
The co-founder of FTX had his bail invalidated during a hearing on August 11th, presided over by Judge Lewis Kaplan.
The judge, highlighting the subpar conditions, referred to the Brooklyn Metropolitan Detention Center as being a far cry from a top-notch establishment. This facility, known as MDC, operates as a federal administrative detention center within New York City, accommodating individuals under federal custody. Despite being constructed for a capacity of 1,000 inmates, it currently houses more than 1,500.
Anticipated to remain at the center for a minimum of two months while awaiting his criminal trial, Bankman-Fried's legal team has already taken action by filing an appeal to reconsider the bail revocation. Unfortunately, Bankman-Fried's fate aligns with a facility plagued by a history of controversies involving mistreatment of inmates and corrupt practices.
Former warden Cameron Lindsay expressed in 2019 that MDC ranked among the most problematic, if not the most problematic, facilities within the Bureau of Prisons. In a recent incident, a guard was charged with accepting bribes to smuggle contraband such as phones, cigarettes, and drugs into the facility.
During the winter of 2019, the center faced a week-long power outage, leaving inmates without essential heating. Reports from The Intercept indicated that inmates resorted to banging on their cell windows to gain the attention of onlookers.
Those who non-violently protested against the dire conditions faced repercussions, including being subjected to pepper spray, solitary confinement, or having their access to toilets restricted. According to Cointelegraph, the facility has previously housed several prominent individuals, including artists like 6ix9ine, R. Kelly, and Fetty Wap. Notable figures like "pharma bro" Martin Shkreli and Jeffery Epstein's accomplice in sex trafficking, Ghislaine Maxwell, also spent time at the Brooklyn MDC.
Bankman-Fried had been under bail conditions, confined to his parents' lavish $4 million Palo Alto home, featuring multiple bedrooms and a swimming pool. The decision to revoke his bail followed a leak of a diary owned by former Alameda Research CEO Caroline Ellison to The New York Times. The diary contained her sentiments toward Bankman-Fried and her role in the company.
Prosecutors alleged that Bankman-Fried leaked the diary to discredit Ellison, who was a witness in his impending trial, and to intimidate her.
In response, Bankman-Fried's legal team refuted the accusations, describing his interaction with journalists as a "legitimate exercise of his rights to provide fair commentary on an ongoing article." They appealed the judge's determination to revoke his bail.