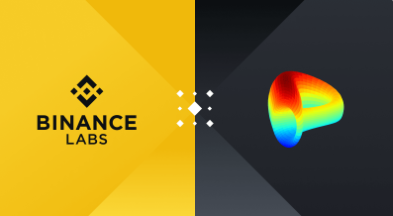 Binance Labs, the part of the cryptocurrency exchange Binance that invests in new projects, has put $5 million into Curve (CRV), which is the special token used on a platform for trading stablecoins in a decentralized way.
Curve is a big system for swapping stable coins and the second biggest decentralized exchange (DEX). Right now, it holds about $2.4 billion in total value and has $215 million worth of trades happening every day.
Binance Labs made this announcement on August 10. Yi He, one of the people who started Binance and leads Binance Labs, said that they are fully supporting this decentralized exchange because there have been some recent problems affecting how it works.
Nevertheless, Binance Labs is giving money to Curve in exchange for something. Curve is going to start working on the BNB Smart Chain because of this investment. Right now, Curve works on different chains. It started on Ethereum and now it's one of the biggest market makers for decentralized finance (DeFi). It has lots of different pools being used.
It is worth noting that around July 30, a lot of money, $73.5 million, was taken out of Curve's pools because of a problem with the way they were set up. The person who took the money talked about it on Ethereum and later returned most of it.
They said they returned it not because they were caught but because they didn't want to ruin the project. This stopped about $100 million worth of loans on different DeFi systems from being sold off.
These loans were tied to Curve's founder, Michael Egorov, and used the CRV tokens as a promise.