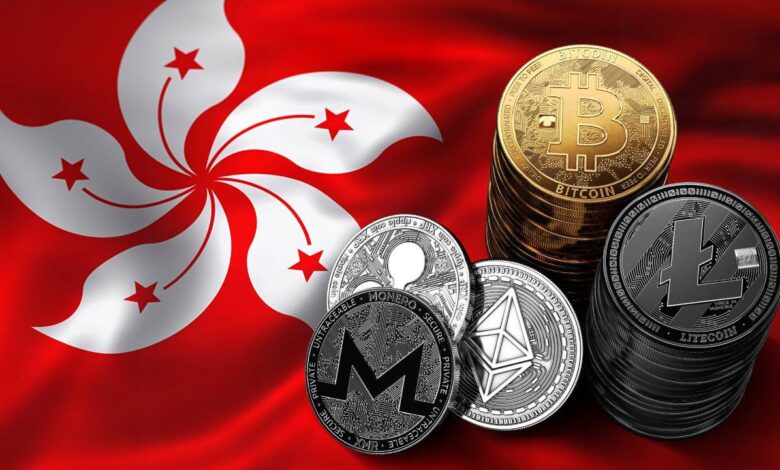 Hong Kong is opening up cryptocurrency trading opportunities to individual investors as one digital asset firm, HashKey, has secured the necessary regulatory approvals.
The firm's successful acquisition of two major licenses from the Securities and Futures Commission (SFC) marks a significant milestone in expanding its business from catering to professional investors to serving retail users.
The first license, Type 1, allows HashKey to operate a virtual asset trading platform in accordance with Hong Kong's securities laws. The second license, Type 7, grants the firm the official authorization to provide automated trading services to both institutional and retail users.
HashKey has achieved the distinction of becoming one of the first licensed exchanges to offer retail crypto trading in Hong Kong. Additionally, the company has launched its crypto over-the-counter (OTC) trading service, HashKey Brokerage, which is fully compliant with local securities laws following the implementation of a new crypto regulatory framework by the SFC.
This move signifies a positive step towards providing broader cryptocurrency access and services to the retail market in Hong Kong.
HashKey Group's Chief Operating Officer, Livio Weng, expressed his optimism regarding the establishment of licensed trading platforms and the growing clarity of regulatory frameworks in Hong Kong. He believes that these developments will lead to increased transparency in the industry, ultimately boosting investor confidence significantly.
Notably, HashKey isn't the only cryptocurrency exchange fully prepared to offer crypto trading services to retail users in Hong Kong legally. OSL, another local crypto firm, has also received an uplift to its existing license from the SFC, allowing it to provide Bitcoin and Ether trading to retail investors immediately.
Dave Chapman, co-founder of OSL, emphasized that their virtual asset trading has been fully regulated by the SFC since 2020, and the latest licensing uplift enables them to facilitate digital asset access for retail investors.
This news follows an executive's statement from Hang Seng Bank, a Hong Kong-based financial institution, asserting that crypto companies can only open bank accounts after obtaining an approval-in-principle license from the SFC.
According to Cointelegraph, as of early August, OSL and HashKey were reported to be the only exchanges that had received such approval.