MENA News
Mohamed bin Zayed University of Artificial Intelligence Expands Robotics and Computer Science Departments to Meet Rising Demand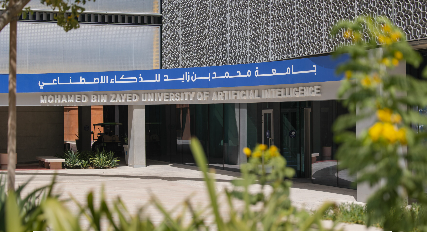 Abu Dhabi's Mohamed bin Zayed University of Artificial Intelligence (MBZUAI) has made significant strides in response to the surging global demand for robotics and computer science.
Anticipating the value of these disciplines to reach $225 billion for robotics and $140 billion for computer science by 2030, the university has established two new departments and four associated graduate programs focusing on these fields.
Complementing their already esteemed departments in computer vision, machine learning, and natural language processing, these new departments will serve as academic hubs for faculty, researchers, postdoctoral fellows, and students specializing in robotics and computer science.
To strengthen the UAE's AI ecosystem and establish the nation as a global AI research and innovation hub, MBZUAI has introduced master's and Ph.D. programs in robotics and computer science. These programs will equip students with theoretical knowledge and practical skills, preparing them for careers in academia, industry, and government.
The Robotics Department will emphasize research in robot learning, algorithms, and applications, covering areas like deep learning, control theory, human-robot interaction, precision agriculture, and healthcare robotics.
Simultaneously, the Computer Science Department will offer comprehensive education in foundational technologies, with a focus on entrepreneurship and sustainability to meet the rising demand for advanced computer science skills worldwide.
By expanding their educational offerings, MBZUAI sets itself apart as a prominent institution in AI research and education. It positions the UAE as a leading player in the global AI landscape, especially as there are currently no equivalent programs available in the country.
The interdisciplinary approach of AI, incorporating various domains like computer vision and natural language processing with robotics and computer science, will be emphasized through these new departments.
MBZUAI's commitment to research excellence and innovation in AI shines through its recruitment of world-class faculty, researchers, and students, empowering them to contribute to the advancement of AI applications across diverse industries.