Companies
Global News
Unlocking Smart Contract Potential: SettleMint Introduces AI Assistant for Web3 Developers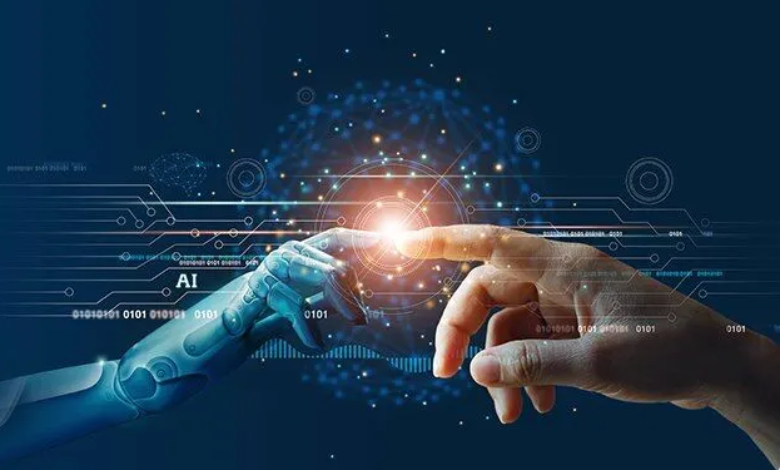 SettleMint, a Belgian company specializing in low-code blockchain programming tools for enterprises, has introduced an AI assistant to its platform to aid developers in creating smart contracts, integrating data, and enhancing quality assurance (QA) testing.
The addition of the AI assistant comes amid a growing interest in code-generating products driven by artificial intelligence's potential to write software.
Despite the recent downturn in digital currency prices, SettleMint has experienced consistent user growth. Many enterprises recognize the benefits of blockchain technology but lack the necessary technical skills to implement their ideas effectively.
In a survey conducted by Stack Overflow, only 1% of respondents reported having extensive experience in Solidity, the programming language used for writing smart contracts on blockchains, particularly on Ethereum.
According to Roderik van der Veer, co-founder, and CTO at SettleMint, the AI assistant is not meant to replace human developers. Instead, it aims to provide valuable assistance by explaining each line of code, helping developers understand and identify potential errors more efficiently.
By streamlining the debugging process, developers can focus on more intricate aspects of the code, while the AI assistant acts as the first layer of screening and suggests modifications to avoid vulnerabilities.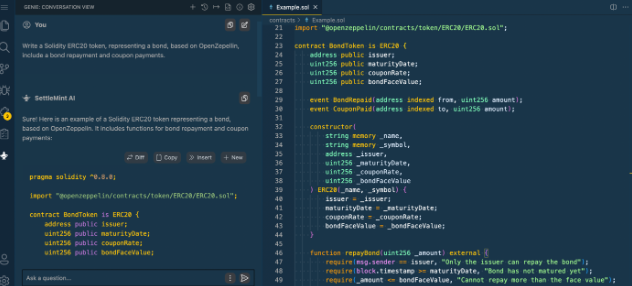 Although the AI assistant can identify potential issues, the code may not be entirely error-free, especially considering the complexity of blockchain systems. Technical audits remain essential. In fact, SettleMint is training the AI assistant primarily using OpenAI's GPT-4 and updating it with the latest information on rapidly evolving blockchain development, which frequently involves technical upgrades.
Despite the challenging market conditions during the "crypto winter," SettleMint has managed to achieve significant growth in lead generation and contract signings, with sales multiplying 3-4 times this year, as reported by van der Veer. This growth indicates that the enterprise blockchain space is maturing, and customer behavior has evolved accordingly.
Previously, most users in the enterprise blockchain space were small teams within companies working on specific projects. However, there has been a shift towards larger groups undergoing extensive internal training, showcasing the increasing adoption and integration of blockchain technology within enterprises.
Interestingly, amidst the crypto market downturn, smart contracts have found new and diverse applications. While they were once primarily associated with collectibles in the form of NFTs, they are now being used for more practical purposes such as ticketing and guarantees as proof of ownership.
SettleMint's global expansion is also noteworthy, with offices in Leuven, Dubai, New Delhi, Singapore, and Tokyo. The company is steadily making strides in the Asian market, fueled by funding from the renowned Japanese electronics giant, Fujitsu. Additionally, they are experiencing substantial growth in the Middle East, showcasing the increasing demand for their blockchain solutions in the region.