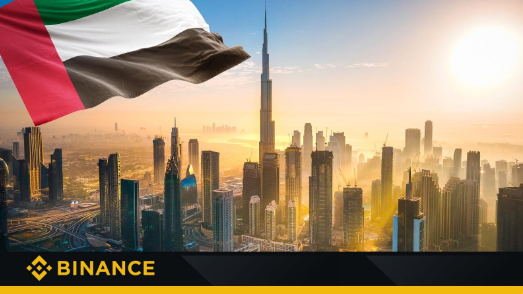 Binance FZE, a Dubai-based subsidiary of a prominent global blockchain services provider, has made a big announcement today. In fact, it has become the first exchange to receive the Operational Minimum Viable Product (MVP) license from Dubai's Virtual Asset Regulatory Authority (VARA).
This milestone follows VARA's issuance of the preparatory MVP License to Binance in September 2022, which set specific conditions that needed to be met for authorization to operate.
Binance FZE has successfully fulfilled these requirements, earning VARA's permission to engage in two licensed activities: VA Exchange Services and VA Broker-Dealer Services. However, these services are limited to Institutional and Qualified Retail investors located in Dubai.
By securing this license within the world's only custom regulatory and legislative framework for virtual asset service providers (VASPs), this shows that Binance FZE has demonstrated its commitment to operating a compliant exchange in cooperation with local regulators.
The upgrade from a Provisional License received in 2022 to an Operational MVP License means that suitably qualified Binance FZE users can now access authorized services, including the ability to convert VA to Fiat with strong FATF compliant standards.
This move will benefit UAE residents and global consumers who come on board through this entity, as they will receive enhanced investor protection and market assurance standards tailored to the VA sector, as mandated by VARA for all licensed regulated VA services offered in and from Dubai.
Alexander Chehade, Binance Dubai's General Manager, stated: "The last few years have cemented Dubai as a global virtual asset hub and we are excited to be a witness to that growth as we build on our operations here, with continued commitment to market and investor security. With this operational MVP license, all users onboarded through this platform can expect access to a trusted and regulated service that prioritizes security alongside compliance with highly specialized, tier 1 VA regulations under VARA. This milestone achievement is one step closer to providing even more users with access to our services and we are excited about the continued work in this space."