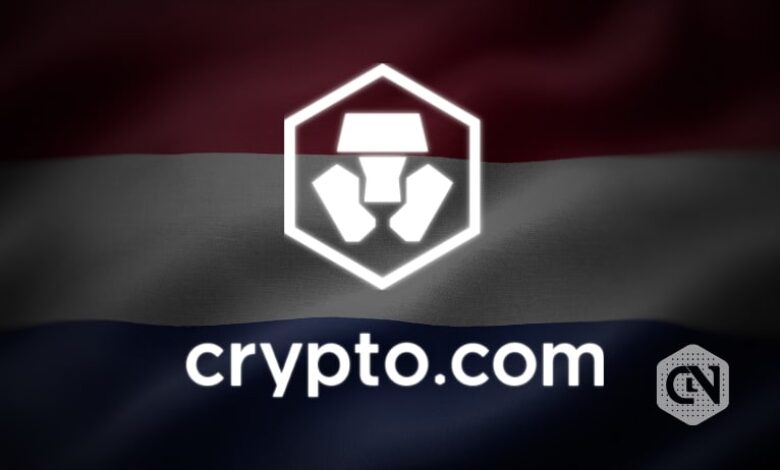 Crypto.com, a prominent cryptocurrency service provider, has achieved successful secured a regulatory approval and registered as a regulated entity under the De Nederlandsche Bank (DNB) in the Netherlands, as part of its strategic expansion plans across the globe.
The approval from the Dutch regulator was granted after a comprehensive assessment of Crypto.com's adherence to local anti-money laundering regulations and other financial policies. Emphasizing the significance of cooperation with regulators in advancing the crypto and blockchain industry responsibly, CEO Kris Marszalek hailed the approval as a major triumph for the company.
The registration approval by De Nederlandsche Bank represents a significant milestone in Crypto.com's business and underscores the company's unwavering commitment to compliance. It expresses enthusiasm for continuing to collaborate with DNB and other regulatory bodies worldwide.
This registration makes Crypto.com one of 36 cryptocurrency-related businesses currently approved by the Dutch central bank, alongside major players like Coinbase Europe, eToro, and Bitstamp.
In addition to the Netherlands, Crypto.com has successfully registered for digital asset services in France, Australia, Spain, and Italy, while also holding licenses in South Korea, Singapore, and Dubai.
In a different context, Crypto.com discontinued its institutional exchange service for professional customers in the United States in June. The Singapore-based cryptocurrency exchange cited a decline in demand, likely influenced by the current market conditions in the US, including the ongoing legal actions against prominent exchanges such as Binance and Coinbase.
Binance, a major competitor to Crypto.com, faced a setback as it was denied approval by the DNB for a crypto license, leading to its exit from the Dutch market. Binance has also retrenched from other European markets, including Australia, Belgium, Cyprus, and the United Kingdom.
Both developments occurred amidst the European Union's official signing of the landmark crypto bill, the Markets in Crypto-Assets (MiCA) Act, set to be implemented in 2024. The MiCA Act mandates comprehensive financial reporting and stricter checks for crypto operators and wallet providers. Additionally, stablecoin issuers are required to maintain sufficient reserves to meet demands.