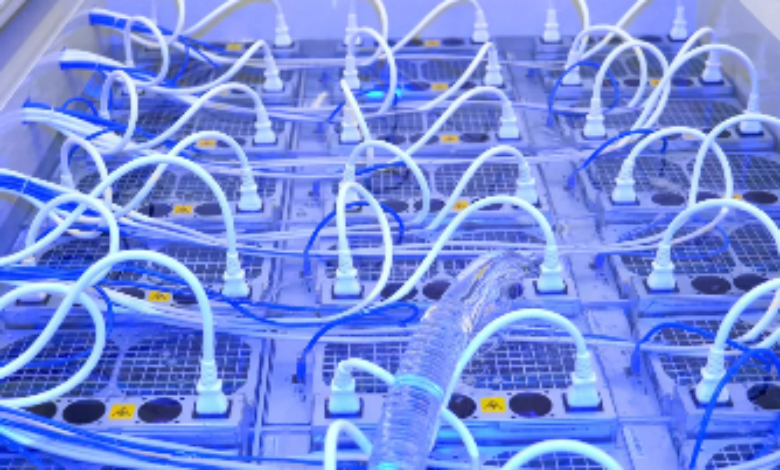 A recent report highlights the United Arab Emirates (UAE) as the leading BTC mining hub in the Middle East, thanks to its growing focus on block reward mining.
The UAE has emerged as a significant Web3, blockchain, and digital asset hub, attracting major players like OKX and SmartLedger, thanks to its favorable regulations.
Luxor Technologies, a block reward mining firm, reveals that the UAE now accounts for 4% of the global BTC hash rate, making it one of the fastest-growing BTC mining destinations worldwide.
The country's foray into mining began in 2021 when its sovereign wealth fund Zero Two (previously known as FS Innovation) partnered with local miner Phoenix Technologies on a 200 MW hydro-cooled facility.
Additionally, the UAE entered into a $400 million partnership with U.S. miner Marathon Digital to establish two sites with a combined 250 MW capacity in Abu Dhabi, the largest emirate in the UAE.
Despite its impressive growth, mining in the UAE presents challenges due to high temperatures throughout the year, necessitating significant investments in cooling mining rigs. Moreover, power costs are higher for industrial consumers, reaching up to $0.099 per kWh during peak seasons.
Despite these challenges, the UAE's government is investing billions to promote the growth of the blockchain industry, making it likely to compete with more established players like Kazakhstan and Russia in the future.
As a matter of fact, the DIFC Courts introduced the world's first International Digital Economy Court, dedicated to resolving disputes related to emerging technologies like big data, blockchain, AI, and more. This specialized court offers dispute resolution services tailored to the digital economy sector, operated by experienced judicial experts.
Dubai's rise as a global hub for knowledge-based industries began with initiatives like Dubai Internet City and the creation of legal foundations for technology, media, and design clusters.
The emirate has established a legal framework for electronic transactions, implemented robust cybersecurity practices through the Dubai Electronic Security Center (DESC), and governed data exchange with comprehensive rules under Law No. (26) of 2015.
Additionally, the issuance of Law No. (9) of 2022 "Regulating the Provision of Digital Services" further enhances Dubai's digital transformation journey.
Dubai's transparent and world-class legislative framework has been instrumental in attracting investment, fostering innovation, and promoting new technology adoption in the digital economy.
This has led to new business opportunities, partnerships, and global recognition, solidifying Dubai's position as a leader in digital economy transformation.