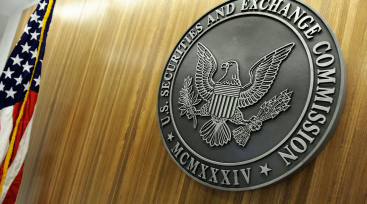 The United States Securities and Exchange Commission (SEC) may face an investigation regarding its handling of digital assets, characterized as disorganized and oppressive.
Specifically, the SEC's agreement with Prometheum, a cryptocurrency platform, is being scrutinized as a favorable treatment.
On July 13, Representative Ritchie Torres submitted formal inquiries to the SEC's Inspector General Deborah Jeffrey and the Government Accountability Office's Comptroller General Gene Dodaro.
In the letters shared by Torres on Twitter, he argues that the SEC fails to provide clear guidelines on applying securities law to digital assets, relying instead on enforcement actions rather than rulemaking or guidance.
Torres highlights the SEC's decision in May to grant Prometheum a special broker purpose dealer (SPBD) license, suggesting that Prometheum is merely a façade, serving as a convenient talking point for critics of cryptocurrencies rather than a genuine trading platform for crypto users. He demands an investigation into both the SEC's inability to establish a viable registration process for digital asset platforms and the questionable undisclosed agreement with Prometheum.
Prometheum has recently garnered significant criticism within the cryptocurrency industry, and Representative Torres' call for an investigation is not the first instance.
The company gained considerable attention after its co-founder, Aaron Kaplan, testified before Congress in June. The controversy arises from Kaplan's overall endorsement of the SEC's regulatory approach within the current framework of securities laws.
Shortly after the hearing, speculations regarding Prometheum started circulating on Twitter, with particular focus on potential connections to Chinese investors. On June 15, the Blockchain Association submitted a formal request to the SEC, seeking information about the company.
In July, six U.S. lawmakers urged the SEC to examine Prometheum's "affiliations with the Chinese Communist Party."