Reports
Crypto Crime Mid-year Update: 65 Percent Decrease in Overall Crime, Ransomware Resurgence Threatens Big Year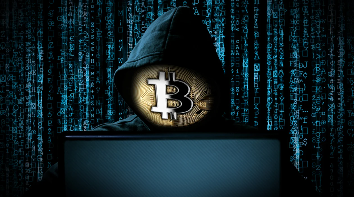 The global cryptocurrency markets have shown positive signs of recovery this year, with digital assets like Bitcoin experiencing an impressive 80% increase in prices by June 30.
This positive trend has been further bolstered by the release of Chainalysis' latest Crypto Crime Midyear Update, which reveals a remarkable decline of US$5.2 billion (a 65% decrease) in cryptocurrency inflows to known illicit entities compared to the same period last year. Additionally, inflows to high-risk exchanges and crypto mixers have dropped by 42%.
Promisingly, illicit addresses across various categories of crypto crime, including hacks, malware, fraud shops, and darknet markets, have witnessed a decrease in inflows. The most significant decline has been observed in scam revenues, with crypto scammers accumulating nearly US$3.3 billion less in 2023 (a 77% decline) compared to the previous year, amounting to just over US$1.0 billion this year. It is worth noting that this decline is particularly remarkable since crypto scam revenues had already decreased by 46% in the preceding year.
Kim Grauer, the Director of Research at Chainalysis, expressed reassurance in the return of confidence to the crypto markets after a turbulent 2022 marked by significant volatility and the notable collapse of FTX. Grauer emphasized that the rise in asset prices and the substantial decrease in crypto crime volume are positive indicators. Moreover, Grauer highlighted the United Arab Emirates (UAE) as a standout country in establishing itself as a global crypto hub despite facing challenging circumstances.
The UAE's commitment to this vision, exemplified by the establishment of the VARA and the implementation of comprehensive regulations for Virtual Asset Service Providers (VASPs), ensures that the country remains highly attractive to businesses, entrepreneurs, and investors as momentum returns to the crypto markets.
Chainalysis has issued a warning, urging consumers and businesses to exercise caution regarding impersonation scams, where fraudsters pose as law enforcement officers or authoritative figures to extort money from their victims. Although scam revenues have decreased this year, inflows to impersonation scam addresses have only seen a modest decline of 23% in 2023. Concerningly, the number of individual transfers to these scam addresses has actually increased by 49% compared to the previous year, suggesting that more people have become victims of impersonation scams, even though the total amount lost is lower.
Experts from the blockchain data platform have also raised an alarm regarding ransomware attacks and advised businesses to remain vigilant. Perpetrators of this form of cybercrime are on track for their second most profitable year, having extorted at least US$449.1 million by June.
If this trend continues, ransomware attackers are projected to extort a total of US$898.6 million from victims in 2023, second only to the record set in 2021 with US$939.9 million. The resurgence of "big game hunting" represents a significant deviation from the patterns observed in 2022.
Grauer also explained that aside from ransomware, the data clearly indicates a substantial decline in overall crypto crime in 2023. The decrease in inflows to illicit addresses demonstrates the effectiveness of combined efforts from both private and public sectors.
Law enforcement pressure seems to be curbing criminal activities, and crypto businesses are playing their part in protecting users from scams and preventing the hacking incidents that plagued previous years, particularly affecting DeFi protocols.
You can find the full report here.