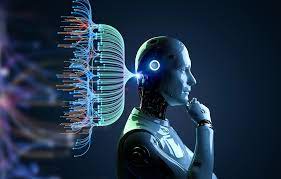 According to a study conducted by the Boston Consulting Group, employees in the Middle East are confident that the advantages of AI will outweigh any drawbacks. The research reveals that while 58 percent of employees express optimism about the potential impact of Artificial Intelligence, a significant 84 percent acknowledge that AI will have a significant impact on their jobs.
Interestingly, the Middle Eastern employees are among the most optimistic globally, with only Brazil and India surpassing their positive outlook. This optimism can be attributed to the rapid integration of cutting-edge generative artificial intelligence (GenAI) tools, such as GPT-4 and DALL-E, which are revolutionizing businesses in the region.
Nevertheless, sentiments about AI's influence vary based on job seniority and country. The survey conducted by Boston Consulting Group, titled "AI at Work: What People Are Saying," analyzed responses from over 12,800 employees across various industries in 18 countries, including 1,126 participants from the Middle East.
This regional focus on the Middle East holds particular significance due to the ambitious national visions of Gulf countries that prioritize the role of Artificial Intelligence in driving economic diversification, enhancing government services, and nurturing a skilled workforce.
An example of this impact can be seen in the UAE, where it is projected that Artificial Intelligence will contribute to approximately 14 percent of the country's GDP by 2030. Dubai, in particular, has taken a proactive step by establishing an Artificial Intelligence center, aiming to position itself as a thriving hub within the $111 billion AI sector.
Elias Baltassis, Partner and Director at BCG X, commented on the situation, stating, "The Middle East is rapidly emerging as a global leader in the adoption of AI technologies, with employees acknowledging its potential to revolutionize their roles and stimulate economic growth."
However, the survey results also highlight a significant percentage of respondents expressing concerns about the potential negative impact of AI on their jobs. This emphasizes the importance of implementing effective risk management strategies and appropriate regulations.
Baltassis further emphasized the need for striking a delicate balance between harnessing the benefits of AI and mitigating its risks. Such an approach will ensure that the region responsibly and sustainably utilizes this technology, thereby contributing to long-term growth and development.