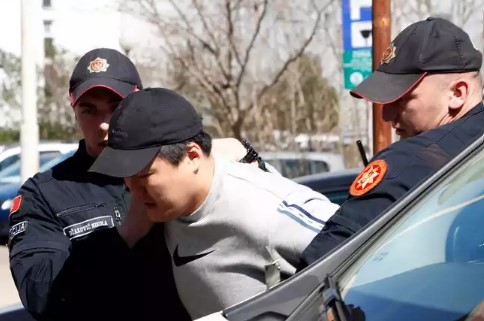 Swiss prosecutors have taken decisive action by freezing approximately $26 million worth of Bitcoin and other cryptocurrencies connected to Terraform Labs. The frozen assets are reported to belong to various individuals, including Terraform Labs' CEO, Kwon Do-hyeong, former CFO Han Chang-joon, and former head of research Nicholas Platias. These digital currencies were being held in Sygnum, one of Switzerland's domestically licensed digital asset banks. The details were disclosed by South Korean news outlet Digital Asset, which cited undisclosed authorities and investigators.
Following the court order, Sygnum transferred more than 70 percent of the converted bitcoin, equivalent to around $100 million, into an escrow account managed by an international law firm. Meanwhile, Terraform Labs, the company at the center of the controversy, became notorious due to the collapse of its algorithmic stablecoin and cryptocurrency project called Terra-Luna in May 2022. The collapse of the project resulted in a staggering loss of over $40 billion in market capitalization.
Kwon, the CEO of Terraform Labs, is currently a wanted individual facing charges of fraud, securities law violations, and other related offenses in both the United States and South Korea. Despite these allegations, Kwon has consistently denied any wrongdoing and maintains that while mistakes were made in the management of the Terra-Luna project, there was no intention to deceive investors.
In a recent development, Kwon and former Terra financial chief Han received a four-month jail sentence from a Montenegro district court for forging travel documents. This sentence follows their arrest at the Montenegrin international airport on March 24. The legal proceedings surrounding Terraform Labs and its executives continue to unfold as authorities strive to address the alleged misconduct and restore confidence in the cryptocurrency industry.