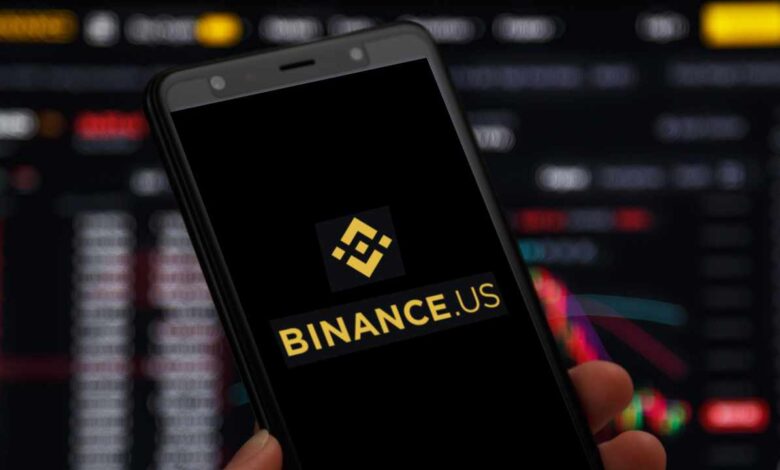 In a significant development, Binance, Binance.US, and the U.S. securities regulator have reached an agreement aimed at securing customer funds in the short term, as revealed by court documents. Pending approval from the federal judge overseeing the case, the agreement outlines crucial measures to ensure that only Binance.US employees have access to customer funds.
Under the proposed agreement, Binance.US will implement various steps to guarantee that Binance Holdings officials do not possess private keys to the platform's wallets, hardware wallets, or root access to Binance.US's Amazon Web Services tools. Additionally, Binance.US will create new crypto wallets inaccessible to global exchange employees. These measures, along with providing additional information to the U.S. Securities and Exchange Commission (SEC) and agreeing to an expedited discovery schedule, are part of the provisions outlined in the agreement.
Importantly, U.S.-based customers will retain the ability to withdraw funds during this period, offering reassurance to users. The proposed agreement aims to address some of the SEC's concerns while the broader lawsuit against Binance and Binance.US proceeds through the judicial system. The SEC recently filed a lawsuit alleging unregistered securities offerings and trading, as well as raising concerns about the mingling of funds and inadequate practices. However, the proposed agreement specifically focuses on the immediate measures and does not delve into the broader aspects of the lawsuit.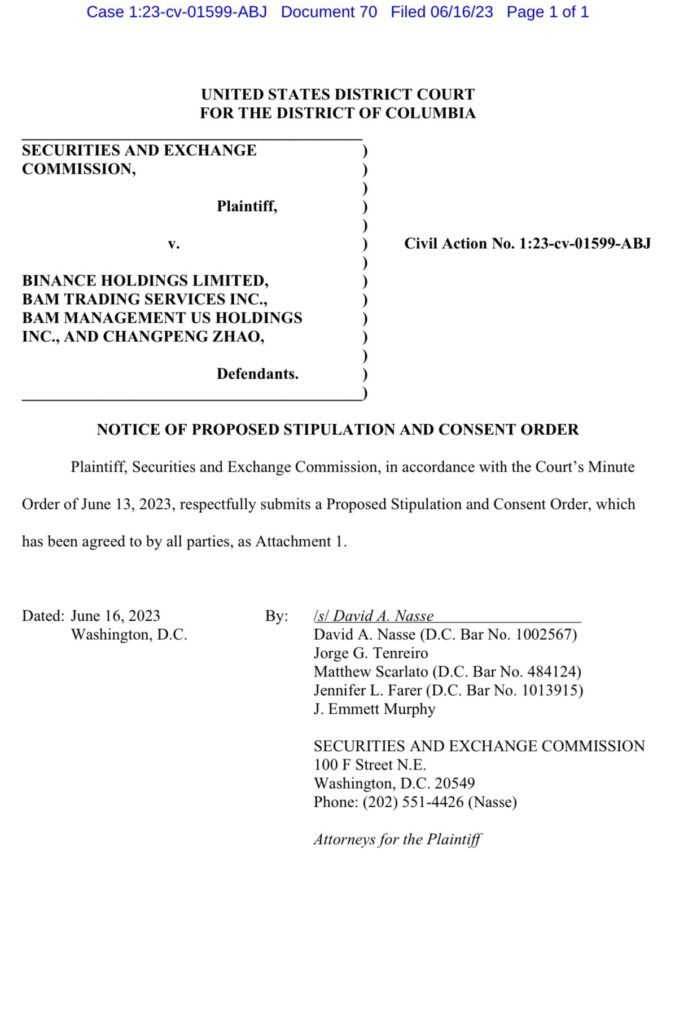 Subject to the federal judge's approval, the proposed agreement emphasizes Binance.US's commitment to preventing any access by Binance Holdings officials to private keys, hardware wallets, and Amazon Web Services tools. Additionally, Binance.US will disclose detailed information regarding its business expenses, including estimated costs, in the upcoming weeks.
The proposed agreement is a direct response to the SEC's motion to freeze all assets of Binance.US as part of its pursuit of securities-related charges. The regulator expressed concerns about funds being moved offshore or records being destroyed if a temporary restraining order was not granted.
With the proposed agreement, Binance.US and the U.S. securities regulator aim to establish a framework that safeguards customer funds and ensures compliance with regulatory requirements. The agreement demonstrates a constructive step towards addressing the concerns raised by the SEC while maintaining the ability of U.S.-based customers to access and withdraw their funds.