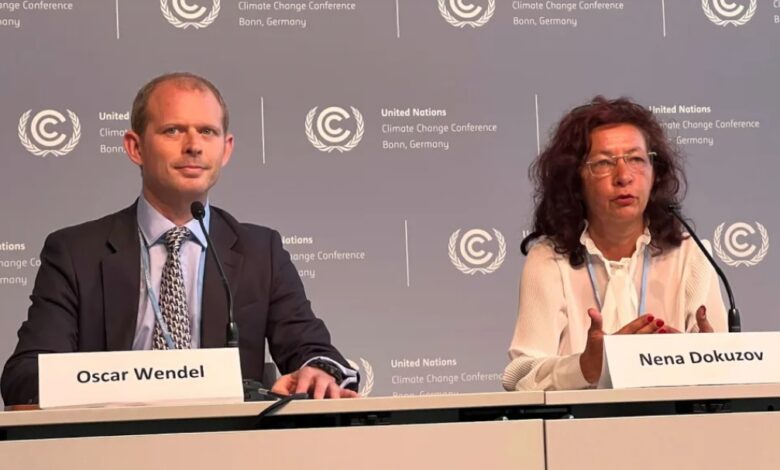 The Slovenian Ministry of Economy, Tourism and Sport has announced a partnership with Future Blockchain Summit to co-create a program at the Slovenian Pavilion at COP28 at Expo City in Dubai. The three-day program will take place December 5 to 7 in conjunction with the Climate Chain Coalition. This was announced at a press conference hosted by the Climate Chain Coalition, 'Blockchain Technology for Effective Climate Action', On June 8 at the UNFCCC Climate Conference in Bonn, Germany.
"We are happy to contribute to the Future Blockchain Summit and COP28 in collaboration with the Climate Chain Coalition," said Nena Dokuzov, Project Group Head for New Economy and Blockchain Technologies at the Slovenian Ministry of Economy, Tourism and Sport.
"The program with the Future Blockchain Summit will showcase how advanced digital technologies focusing on blockchain will contribute to achieve a green and digital transition and also the UN Sustainable Development Goals," said Dokuzov.
"We are delighted to represent our organisation, members, and partners, and believe that COP28 will be truly transformative, impactful, and successful," said Miroslav Polzer, Strategic Director, Climate Chain Coalition.
A blockchain for climate flagship initiative in which the Climate Chain Coalition is involved is the IAAI GloCha DigitalArt4Climate initiative, a global art competition to be launched in August. "These artworks will be transformed into digital assets in the form of NFTs that people can collect and also use for innovative resource mobilization for local and youth focused climate action," said Polzer. The DigitalArt4Climate artwork/NFTs and edutainment hub will be on display at GITEX Impact and Future Blockchain Summit and at the COP28 Digital Innovation pavilion. "The initiative will demonstrate how this kind of technology can have an impact on innovative climate action learning and digital skills development which are very much needed for broader sustainable economic development and (green) job creation. It also allows for innovative technology adoption at a community level," said Polzer.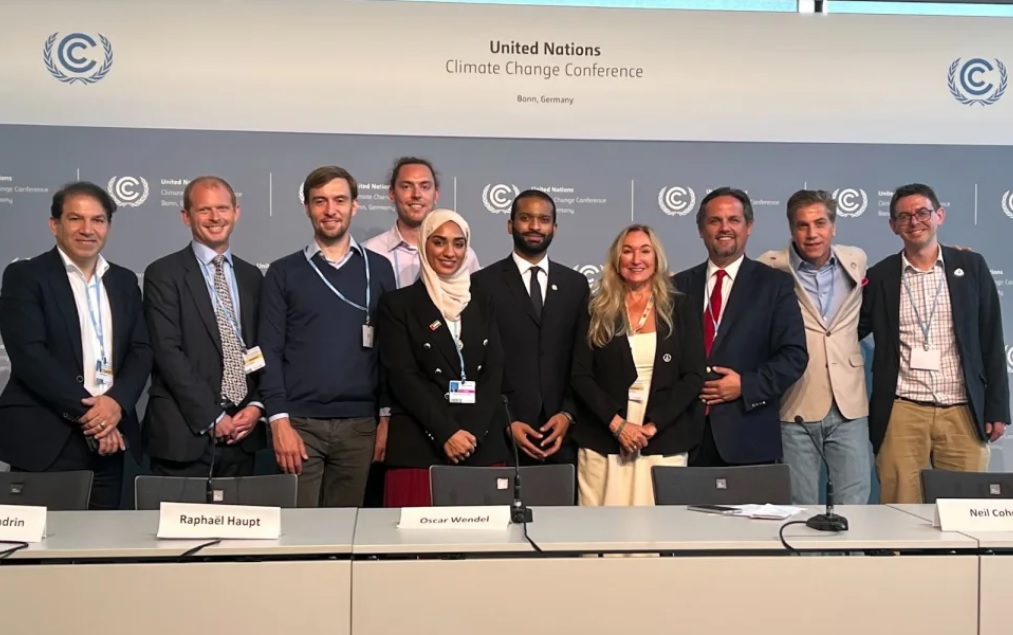 Future Blockchain Summit and GITEX Impact are part of GITEX Global, the world's largest technology exhibition, boasting 170,000 visitors. Future Blockchain Summit will see industry leaders leverage countless networking opportunities, gain insights from a power-packed agenda, pitch for growth funding in the Supernova Challenge as well as the Investors Program & Forum that is part of Expand North Star, the co-located event taking place at Dubai Harbour.
Future Blockchain Summit will bring together world-leading companies and influential minds to explore the transformative potential of disruptive multi-industry Blockchain technologies for its sixth edition. Taking place 15 -18 October at the iconic Dubai Harbour alongside Expand North Star and part of GITEX Global