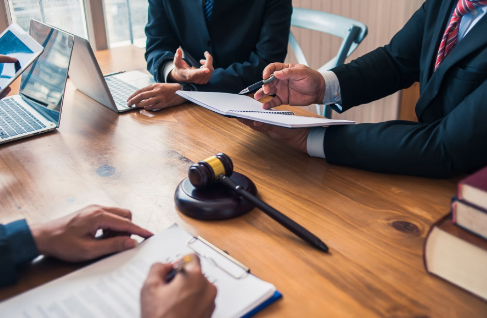 Binance.US and the United States Securities and Exchange Commission (SEC) have reached an understanding to collaborate on a solution that would prevent the need to freeze all of the exchange's assets.
According to a Bloomberg report on June 14, U.S. District Judge Amy Berman Jackson referred the two entities to a magistrate judge with the aim of finding a mutually beneficial arrangement to safeguard customer funds without resorting to a complete shutdown of the exchange.
During a hearing on June 13, Judge Jackson emphasized the potential repercussions that a complete shutdown would have, not only for the company itself but also for the broader digital asset markets.
The judge stated that she would withhold her final decision on the SEC's request for a temporary restraining order until the two parties had thoroughly addressed the situation with the magistrate.
An update on the progress of the negotiations with the magistrate is scheduled to be provided by the end of business hours on June 15.
Furthermore, Judge Jackson remarked that the SEC and Binance.US appeared to be relatively close to reaching an agreement on the matter.
Prior to Judge Jackson's ruling at the hearing, former SEC enforcement attorney John Read Stark shared with his 20,000 Twitter followers that there was considerable disagreement between the parties regarding their respective objectives for the hearing.
Stark clarified that despite the situation, it is still possible for the judge to mandate a compromise and find a mutually acceptable solution.
On June 6, the SEC urgently requested a temporary restraining order against Binance.US, alleging that Binance CEO Changpeng "CZ" Zhao had the ability to access customer funds on the platform.
The regulator claimed that Zhao transferred $12 billion of Binance's funds through a controlled entity called Merit Peak.
In a joint memorandum submitted prior to the hearing on the restraining order, both Binance.US and Zhao refuted the allegations of mishandling funds. They asserted that the SEC failed to provide any evidence of Binance.US customer funds being misused. In fact, they argued that there was no genuine emergency, aside from the one artificially created by the SEC for its own agenda.