Companies
Global News
JPMorgan Chase Makes a Move in the Competitive Field of Generative AI with Trademark Filing for IndexGPT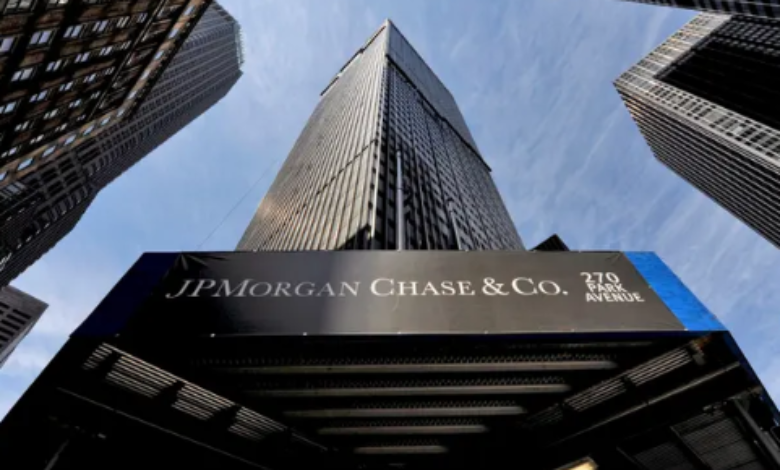 JPMorgan Chase, a prominent financial services company, has submitted a trademark request to the United States Patent and Trademark Office (USPTO) for a product called IndexGPT.
This move signifies their venture into the competition of developing an artificial intelligence tool that generates content for business purposes.
The application, submitted on May 11, encompasses the characters IndexGPT, which JPMorgan intends to utilize in commercial activities.
The accompanying image portrays the text in a standard format, without claiming any specific style, size, or color for the trademark.
IndexGPT is set to be implemented across various divisions within JPMorgan Chase, encompassing advertising, business consulting, and distinct software-as-a-service solutions tailored to finance-related operations.
The trademark application filed by JPMorgan signifies the stance of their CEO, Jamie Dimon, regarding artificial intelligence (AI).
In a disclosure made in April, Dimon disclosed that the company has already implemented more than 300 AI applications in areas such as risk assessment, prospecting, marketing, customer experience, and fraud prevention.
He emphasized the vital role of AI and its foundation, data, in ensuring the future success of the company, underscoring the immense significance of adopting new technologies.
JPMorgan intends to provide its employees with access to ChatGPT and other advanced language model tools, aiming to enhance their capabilities.
While major technology companies across various industries are swiftly embracing generative AI, Apple has taken a different approach by imposing restrictions on the use of ChatGPT and similar tools.
An internal document from Apple has shed light on the company's concerns about potential risks to sensitive data, according to Cointelegraph.
In an effort to address these concerns, Apple has specifically prohibited the usage of Copilot, an AI tool developed by GitHub and owned by Microsoft, which automates the process of writing software code.
Given this perspective and the ethical concerns surrounding AI, it is crucial to emphasize that this advanced technology should serve as a tool to enhance human capabilities and not replace them entirely. It is imperative to recognize that the integration of AI must prioritize the betterment of human outcomes, as disregarding this notion poses potential dangers to humanity. Furthermore, striking a balance between human involvement and AI implementation is vital to ensure the responsible and beneficial use of this transformative technology.
As a matter of fact, CEO of BlueRider.Software, Tomasz Roszko, shared his opinion on the matter. He explained, "I've had the privilege of witnessing the transformative power of Generative AI. It's not just a tool but a catalyst for change, driving time savings and cost efficiencies on a scale we've never seen before. The swift evolution of AI, particularly GPT models, has significantly reduced the costs and complexities associated with development. This shift democratizes access to advanced technology, creating opportunities for smaller firms previously out of reach due to resource constraints.

He continued, "At BlueRider.Software, we've witnessed firsthand the transformative potential of generative AI in harnessing the expertise of domain professionals to develop robust solutions. However, we firmly believe that technology, no matter how advanced, should complement human knowledge rather than replace it. The true power of generative AI lies in the collaboration between domain experts and AI, unlocking unprecedented possibilities. We serve as the bridge connecting these two worlds, delivering tailored solutions that address unique challenges and needs. While we have already assisted smaller legal firms in automating their operations through generative AI, this is just the beginning. Generative AI has the ability to revolutionize industries by amplifying the value of domain expertise. We are excited about the future and invite entrepreneurs and innovators to embark on this journey, exploring how generative AI can shape the future of their respective industries."