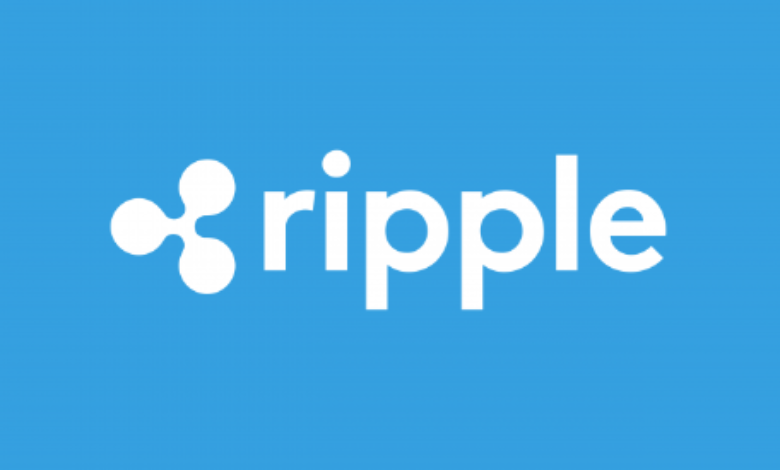 Ripple's 2023 New Value Report: Cryptocurrency Trends in Business and Beyond has finally been released.
Fresh off the printing press, the latest iteration of this annual influential report serves as a significant gauge of worldwide attitudes and viewpoints towards cryptocurrency, digital assets, and blockchain.
It offers a sneak peek into the potential future of these technologies in the coming months and years.
Now in its second year, the report continues to monitor the awareness, interest, and engagement surrounding cryptocurrency and blockchain solutions that generate tangible business value.
It also investigates the challenges that these technologies tackle and how cryptocurrency is transforming to create comprehensive, interconnected, and enduring business solutions.
Delineated into three core sections—Tokenize, Manage, and Move—this year's report gathered insights from more than 1,700 finance leaders in financial institutions and enterprises worldwide.
These leaders were surveyed on various topics, including institutional decentralized finance (DeFi), tokenization, Central Bank Digital Currencies (CBDCs), payments, and more.
Top Five Crypto Trends Shaping the Business Landscape in 2023
1- The future of cryptocurrency appears highly positive
Despite a challenging period in 2022 and a somewhat turbulent start to 2023, this year's report reveals a prevailing enthusiasm regarding the potential of crypto and digital assets.
Global financial leaders' confidence in cryptocurrency has actually grown in the past six months, with over 90% stating that the technology will significantly or massively impact business, finance, and society within the next three years.
Rather than allowing a few negative actors to undermine their long-term trust in cryptocurrency, financial leaders' sentiments indicate an industry embracing the technology to realize and fulfill its full potential.
2- Elevated expectations are translating into practical implementations
A staggering 79% of all survey participants express either very or extremely high confidence in integrating cryptocurrency solutions into their businesses.
The prevailing emotions associated with crypto among respondents include excitement, confidence, and optimism.
Over three-quarters of the participants are open to exploring crypto and digital asset technologies such as NFTs or stablecoins in the coming years.
While most leaders exhibit confidence in cryptocurrency, those with experience in utilizing or implementing crypto solutions are particularly optimistic, reinforcing the notion that crypto can deliver tangible business value both presently and in the future.
3- Anticipation for tokenized real-world assets continues to surge
According to the Boston Consulting Group (BCG), the tokenization of illiquid global assets could represent a $16 trillion business opportunity by 2030.
This potential is reflected in the views of 72% of respondents who anticipate utilizing tokenization to drive innovation in their businesses within the next three years, spanning various industries including finance, manufacturing, media, and entertainment.
Compared to the previous year, participants project a more significant impact from Central Bank Digital Currencies (CBDCs) and stablecoins in a shorter timeframe, with cross-border and consumer-to-business payments ranking as the top two use cases for these types of tokens.
Finance leaders hold particular optimism regarding the impact of tokenization on securitized assets like mortgages and asset-backed securities, while enterprises see substantial potential in the metaverse and for events or ticketing purposes.
4- Crypto adoption is primarily driven by its use in payments
Among global finance leaders, 44% consider payments as the most prominent avenue for embracing cryptocurrencies. Enterprises and financial institutions attribute similar significance to crypto's role in accepting payments (53%), enabling customers to make crypto payments (52%), and facilitating cross-border payments with crypto (47%).
A majority of global payments leaders perceive faster payments as the primary value proposition for integrating cryptocurrencies into cross-border transactions, while 50% of global treasury leaders prioritize cost savings as the key benefit.
5- Institutional DeFi is gaining traction within the finance sector
Although still in its early stages, this year's findings emphasize the keen interest of finance leaders in institutional DeFi, and many have already begun exploring or integrating DeFi solutions within their organizations.
Seventy-six percent (76%) express interest in institutional DeFi as a means to drive innovation in areas such as risk management, liquidity, and identity.
Finance leaders exhibit the greatest enthusiasm for the potential of DeFi to enhance operational efficiency, streamline data management, provide financial flexibility, and enable access to continuously active markets.
Despite the widespread interest and positive trends in the adoption of crypto and digital assets, there are still obstacles to overcome, and the path towards their widespread use and integration is not necessarily straightforward.
To establish crypto-enabled solutions as the norm across industries, concerns surrounding privacy, regulatory clarity, risk management, and price volatility need to be effectively addressed.
However, this year's study demonstrates that crypto adoption is being propelled by increasing consumer demand, practical applications for businesses and financial institutions, and a collective industry shift towards real-world utility.
It is no longer a question of "if," but rather "when" financial institutions and enterprises will reap the benefits of crypto's speed, transparency, and cost savings.
Facilitating the education of financial institutions, governments, and businesses regarding the potential and significance of crypto is crucial in accelerating the advancement of the Internet of Value.