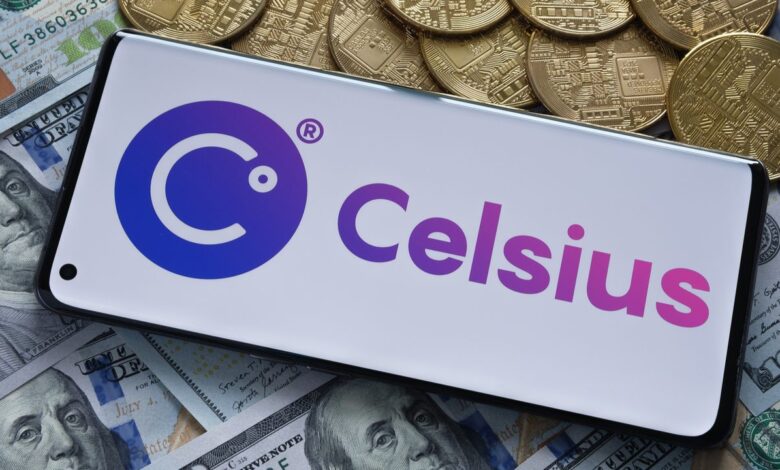 Blockchain data reveals that Celsius Network, a struggling cryptocurrency lending platform, recently staked approximately $75 million worth of ether (ETH) through Figment, an institutional-grade staking service.
According to information provided by Arkham Intelligence, a crypto intelligence firm, Celsius executed fourteen transactions between May 10 and May 12, transferring a total of 40,928 ETH to an aggregation smart contract identified as Figment ETH2 Beacon Depositor 1.
These funds were then forwarded to the deposit contract of Ethereum's proof-of-stake Beacon chain. It's worth noting that Figment operates as a non-custodial service, meaning that Celsius retains control over the deposited digital assets, as confirmed by a representative from the company in an email statement. This maneuver signifies one of the largest fund movements by the crypto lender since its Chapter 11 bankruptcy protection filing back in July.
Following the sudden collapse of blockchain project Terra and subsequent cryptocurrency market downturn, Celsius, had to implement user withdrawal restrictions.
As part of the company's restructuring process, its assets and operations are being auctioned by the bankruptcy court to interested investors, including digital asset investment firm NovaWulf and private equity giant Apollo Global Management.
To generate additional earnings during this restructuring period, Celsius opted to deposit its digital asset holdings into a staking service. This allows Celsius to receive rewards on its assets through staking. According to Figment's website, Ethereum staking offers an average annualized staking reward of 5.6%.
Celsius's decision to stake its assets with Figment is surprising since the company itself operates one of the largest ETH staking pools, managing approximately $290 million in assets.
Tom Wan, an analyst at 21Shares, a digital asset investment product firm, noted the interesting aspect of Celsius choosing to stake with Figment instead of utilizing its own staking pool in a recent statement.