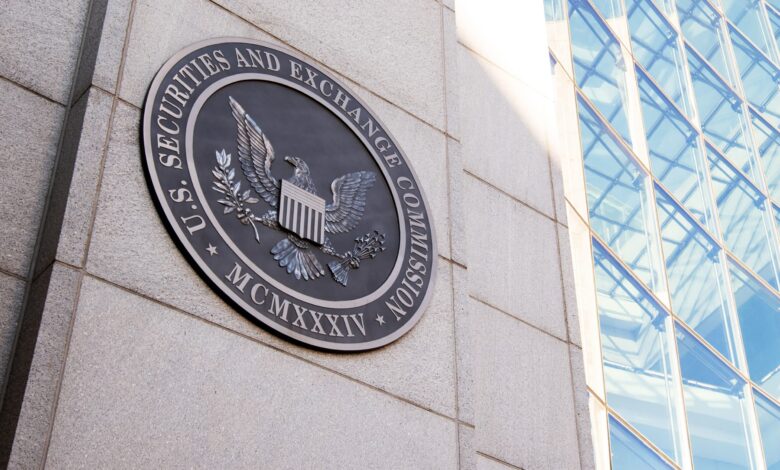 The regulatory body responsible for overseeing securities in the United States intends to modify its penalty of $22 million against the decentralized content platform LBRY, as it acknowledges that LBRY is unlikely to have the financial means to fulfill the payment.
The Securities and Exchange Commission (SEC) recently submitted a request to a New Hampshire District Court to amend the proposed remedies in its successful case against LBRY.
Rather than pursuing the original $22 million, which represents the amount the SEC claims LBRY obtained from the sale of its token LBRY Credits (LBC), the commission is now urging the court to impose a fine of $111,614 due to LBRY's financial constraints and near-bankrupt state.
Additionally, the SEC's request seeks to prevent LBRY from engaging in future unregistered offerings of cryptocurrency securities.
"The SEC acknowledges LBRY's statements that it is no longer operational, has ceased its activities, and lacks the necessary funds to pay a larger fine. The commission recognizes that a defendant's ability to fulfill a financial penalty is a relevant factor in determining the imposition of a civil penalty," stated the SEC in the court filing.
Back in March 2021, the SEC initiated a legal action against LBRY, alleging that the sales of their LBC tokens constituted unregistered offerings of securities. The SEC sought a disgorgement amount of $22 million and requested the court to enforce a cease on any further sales of LBC by LBRY.
In November 2022, the SEC emerged victorious in the case, with the presiding judge confirming that LBC indeed qualified as a security.
The SEC explained that the reduced penalty was a compromise that balanced the objective of deterring future misconduct with LBRY's financial incapacity to pay.
In response, LBRY contested the SEC's demand for $22 million in a filing made in December. LBRY deemed the request unreasonable, claiming that it was greatly exaggerated and failed to account for the legitimate business expenses incurred by the company.
According to LBRY, the SEC's calculation of the sum was hastily estimated and lacked substantial support from the available evidence.
Furthermore, LBRY expressed their bleak prospects in December 2022, roughly a month after the SEC's victory in the case.
They anticipated an imminent demise due to the overwhelming legal and financial obligations imposed upon them by the SEC.