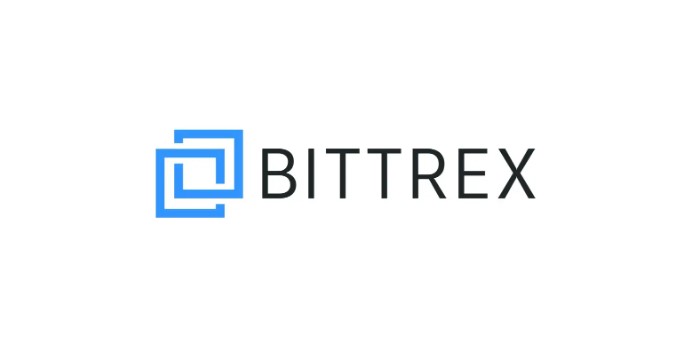 Bittrex Inc., a prominent cryptocurrency trading platform in the United States, has declared bankruptcy following a lawsuit from federal securities regulators and the cessation of its operations in the country.
The Securities and Exchange Commission took legal action against Bittrex last month while the Seattle-based exchange was preparing to leave the American market, citing challenges in working with U.S. regulators.
Bittrex notified its U.S. clients to withdraw their funds before April 30, when it shut down its American operations, as stated on its website.
Bittrex has declared bankruptcy and terminated its U.S. operations after being sued by federal securities regulators. However, the company has stated that customer funds that were not withdrawn before the end of April are safe and secure, and that paying customers in full is its top priority.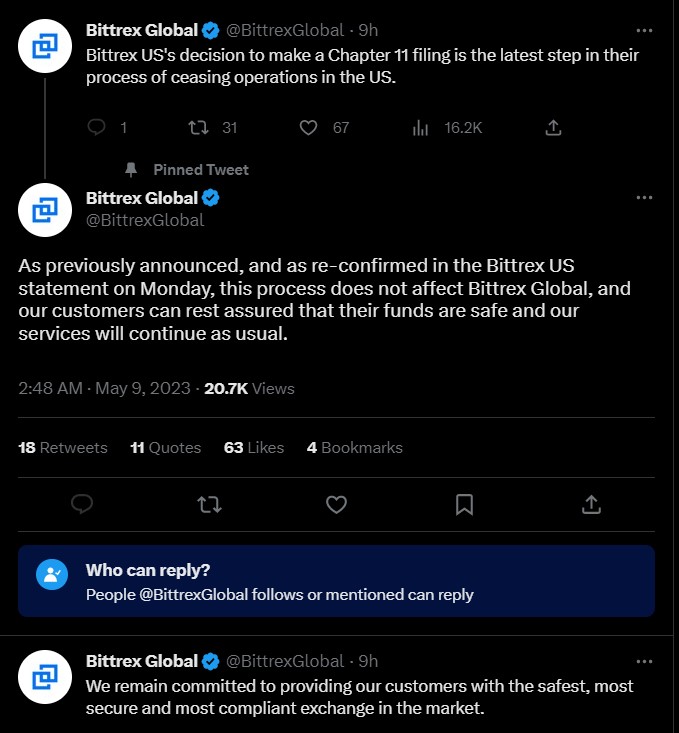 The bankruptcy court will determine how the company's assets are distributed. According to court documents, Bittrex has assets and liabilities of $500 million to $1 billion.
The company's bankruptcy filing only applies to its U.S. operations, and its overseas exchange, Bittrex Global, will continue operating normally.
Bittrex had been accused by the SEC of running an unregistered securities exchange, broker-dealer, and clearinghouse in the U.S. by listing digital assets that qualified as securities. Nevertheless, Bittrex denied the allegations, stating that it did not offer securities on its platform or investment contracts.
The company had more than 600,000 U.S. customers as of March 2023, and it has secured financing of up to 700 bitcoins (approximately $19.4 million) to help it through bankruptcy liquidation.
Bittrex has challenged the SEC's accusations regarding its operations, stating that it had asked the regulatory agency for years which assets were considered to be illegally offered on its platform, but had not received a response.
In traditional securities markets, exchanges typically match bids and offers from brokers, who manage customer funds and execute their orders, while clearinghouses handle trade settlement by exchanging funds and securities ownership between buyers and sellers.
According to the SEC, Bittrex generated at least $1.3 billion in revenue from trading fees and other sources between 2017 and 2022.
The lawsuit claimed that Bittrex combined several functions, such as being an exchange, broker-dealer, and clearinghouse, under one roof, which are typically separated in conventional securities markets.