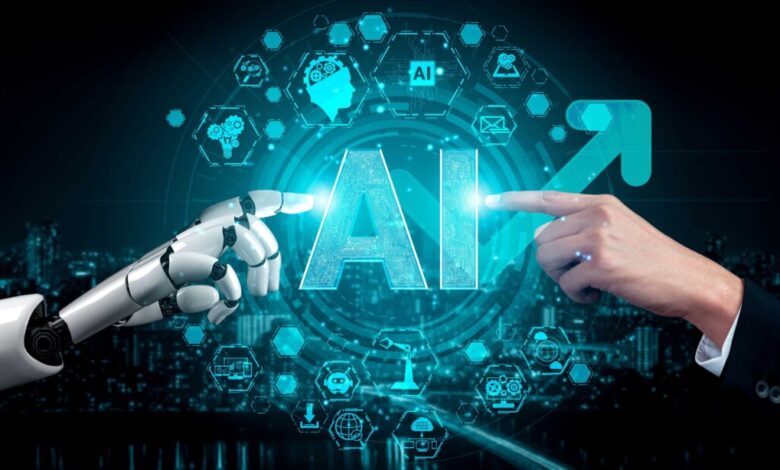 According to data from Finbold, a financial news platform, the artificial intelligence (AI) market share, which is estimated to be $207.9 billion in 2023, is expected to increase by 788.64% to $1.87 trillion by 2030. The market share is projected to exceed $1 trillion in 2028, reaching $1.06 trillion.
India has the highest level of trust in AI systems, scoring 75%, followed by China at 67% and South Africa at 57%. Brazil and Singapore ranked fourth and fifth with scores of 56% and 45%, respectively, while the US came in sixth with a score of 40%.
Factors Shaping the Growth of the AI Market
The AI market is expected to continue its growth trajectory due to various factors, despite the varying trust scores for AI systems. One such factor is the increasing demand for automation, as businesses seek to improve efficiency and reduce costs. AI-powered automation tools can play a significant role in achieving these goals.
The availability of data from various sources is another factor driving growth, as it can be used to develop more advanced AI algorithms. Additionally, the growing accessibility of AI technology is expected to lead to its expansion into new industries and use cases.
Government investments in AI research and development, as well as regulations to ensure responsible and ethical AI use, can also contribute to the growth of the AI market.
Factors Influencing Public Trust in AI Systems
Trust plays a significant role in the adoption and success of AI systems, which are revolutionizing technology and transforming industries. However, trust levels in AI vary depending on the context, location, and specific use case. To build trust in AI, several drivers can be identified.
For instance, institutional pathways such as relying on authoritative sources and institutional processes can assure people of the technology's safety and reliability. Perceived benefits of AI can also motivate trust, while uncertainty about its future impact can lead to distrust.
India has a high level of trust in AI systems, which can be attributed to its emphasis on promoting digital literacy and technological advancements. The country's robust tech industry and the startups' focus on AI applications have likely contributed to increasing confidence in these systems.
Similarly, China has emerged as an AI hub due to its robust technology landscape. Chinese companies dominate the sector, developing products such as facial recognition technology and other AI use cases. The government's collection of vast amounts of data also benefits AI companies with government contracts, influencing trust levels.
The Future of AI: Navigating Risks and Building Trust
However promising, the future of AI also brings forth risks and challenges, with concerns surrounding the reliability of various AI systems, including their data, algorithms, and applications. Instances of biased, discriminatory, manipulative, or unlawful AI platforms have amplified these concerns.
To fully embrace AI and reap its benefits, it is crucial to establish public trust in its responsible development and usage. Industry leaders have voiced apprehensions regarding potential threats posed by AI. For instance, Elon Musk, CEO of Tesla, has cautioned that unregulated AI systems could potentially lead to "civilization destruction."
Maintaining trust is paramount for the widespread acceptance and adoption of AI in society. Achieving this requires the responsible and transparent design and development of AI systems that align with societal norms.