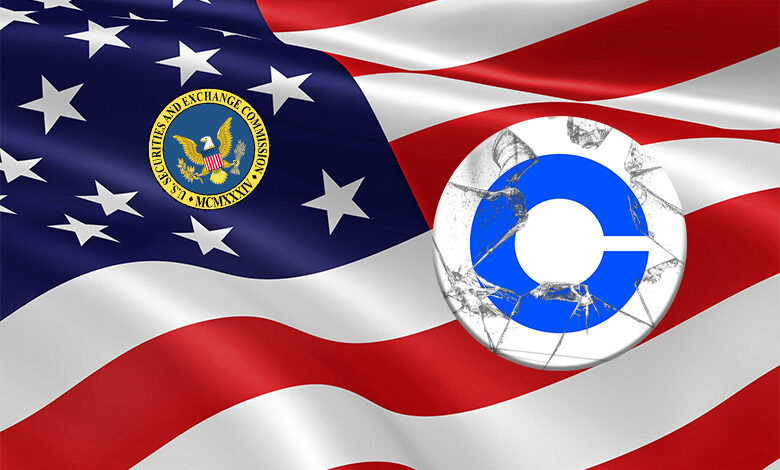 Coinbase's recent launch of an offshore international platform is a troubling development for the United States and the crypto industry.
The cryptocurrency exchange has been trying to obtain clearer regulatory guidelines for the crypto industry in the US by filing a petition with the Securities and Exchange Commission (SEC) in July 2022. In fact, Coinbase believes that such guidelines are essential for bringing clarity to the industry, particularly given the SEC's recent Wells Notice to the company on March 22, which indicated potential enforcement actions against them.
Other players in the cryptocurrency industry, such as Kraken and Binance.US, have also encountered regulatory obstacles in the United States. For instance, Kraken had to pay a settlement of $30 million to the SEC on February 9th, and the SEC refused to permit its staking services in the country.
Binance.US cited the unpredictable and unfriendly regulatory environment in the US as the reason for terminating its Voyager purchase agreement.
Meanwhile, Apple Pay launched its banking-like services in the US and has already received over a billion dollars in deposits with a high yield, leaving traditional banks behind, especially after the collapse of four banks.
It is noteworthy that Apple has been granted permission to offer certain services that were not permitted to Facebook during its unsuccessful Libra project. The sole disparity between the two situations lies in the inclusion of the US dollar and the cryptocurrency component.
Former President Trump tweeted on Libra in July 2019, saying, "I am not a fan of Bitcoin and other cryptocurrencies, which are not money, and whose value is highly volatile and based on thin air. If Facebook and other companies want to become a bank, they must seek a new Banking Charter and become subject to all Banking Regulations, just like other Banks, both National and International."
It is evident that the regulatory landscape in the United States does not foster innovation in the cryptocurrency sector. This issue persists regardless of which political party holds power, as both are subject to a deeply ingrained legacy system.
Nonetheless, the UAE presents a promising environment for Coinbase, which is currently engaged in discussions with ADGM to acquire a license. The same holds true for Bahrain, and Europe is displaying unprecedented support for the cryptocurrency industry following the implementation of MiCA. These developments suggest that the future of crypto remains bright.
The best hope for the crypto industry is for the US to grant it a fair battle and access to the same legal resources as traditional finance without prejudgment.