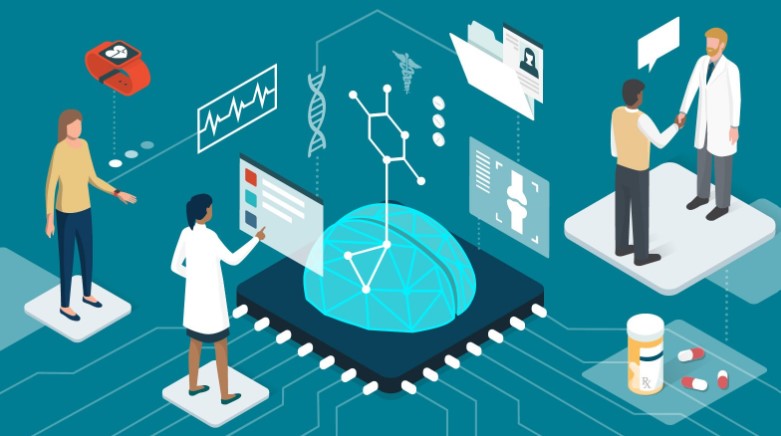 The Office for Artificial Intelligence, Digital Economy, and Remote Work Applications has launched a guide on generative AI applications as part of Dubai's efforts to promote the adoption of futuristic technologies in government work models.
The guide, titled 'Generative AI,' aims to assist government entities in harnessing the advantages of AI technologies and improving their implementation in various areas.
The UAE government is committed to reinforcing its position as a technology and AI leader globally by creating proactive strategies, establishing legislative and regulatory frameworks, and overcoming the challenges of these technologies, according to Omar bin Sultan Al Olama, Minister of State for Artificial Intelligence, Digital Economy, and Remote Work Applications.
He added that generative AI is a critical step towards seizing significant futuristic opportunities and has the potential to enhance development, productivity, and drive a transformative shift in various vital sectors.
As a matter of fact, generative AI is a highly regarded technology that has the potential to unleash opportunities across various sectors due to its ability to apply algorithms specifically designed to generate new content that simulates human creativity. Unlike non-generative AI, which solely recognizes existing data, generative AI creates something new and innovative by training systems to identify fundamental patterns and features of data.
The guide provides a comprehensive exposition of generative artificial intelligence, explores challenges and opportunities inherent in diverse digital technologies, recommends optimal approaches for effectively managing these technologies, emphasizes the importance of data privacy, expounds on principles and methodologies for leveraging generative artificial intelligence technologies, and features texts that provide the most accurate content created by Generative AI.
The Generative AI guide also features numerous practical applications of the technology across a wide range of fields, including image and video synthesis, language translation, music composition, and text creation. One of the most notable examples of generative AI discussed in the guide is ChatGPT, which has become widely popular and is used in many industries.
Moreover, the guide highlights how language-based tasks utilizing generative AI can facilitate the development of various services, such as healthcare, education, and transportation. By incorporating ChatGPT, the UAE government can continue to establish policies and regulations that align with future approaches.
The guide further emphasizes the potential benefits of generative AI in disseminating information about government services, improving customer service inquiries and feedback analysis, and automating administrative tasks for teachers.
These AI applications can also serve as virtual tutors, providing personalized and interactive support to students, and helping to create engaging learning materials.
Ultimately, the guide provides a comprehensive overview of the possibilities of generative AI, as well as the challenges and strategies for effectively implementing the technology.